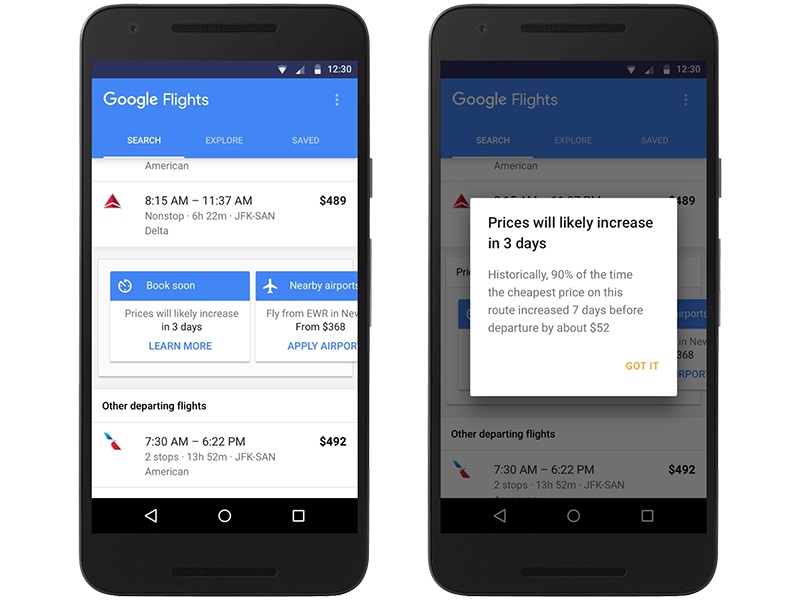 Google Flights has received an update that aims to help users find the best flight and hotel deals. The service will no notify users when flights are likely to increase in price thereby helping them find good hotel deals.
Google Flights will alert you when prices are expected to increase for some specific flights and routes based on your search and interests. The notification will come in form of a card that will say how much the cost will go up and in how many days. If you select a specific flight, a notification may appear letting you know when the current fare is expected to expire and how much you can save if you book now. For flights you have not selected, the feature will offer a notification bar with multiple tips such as recommendations for alternate airports or dates. If you are not ready to book yet, you can choose to track your flight or route and receive notifications via email letting you know when prices are expected to change.
Google Flights will start rolling the fare expiration and expected price jump notifications over the coming weeks for all users. The update will also show when prices actually increase or decrease significantly for tracked flights.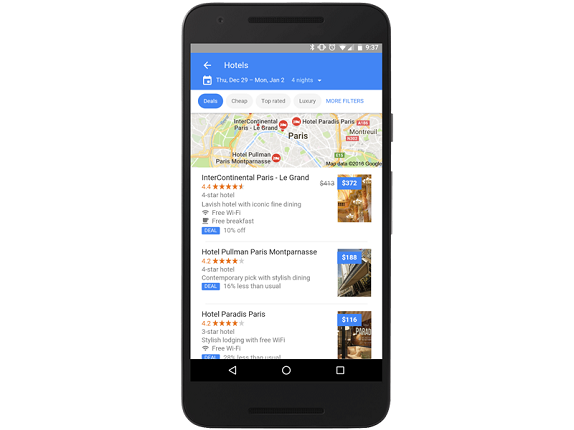 Moreover, the update will add a new filter called "Deals" to Google Flights that will let users see only special hotel prices for specific dates. It will also show special prices for members of a hotel's rewards membership service.
Earlier in July, Google updated Search that allowed users to find best deals on flights and hotels. Last month, Google launched Google Trips vacation planner that acts as a travel guide.