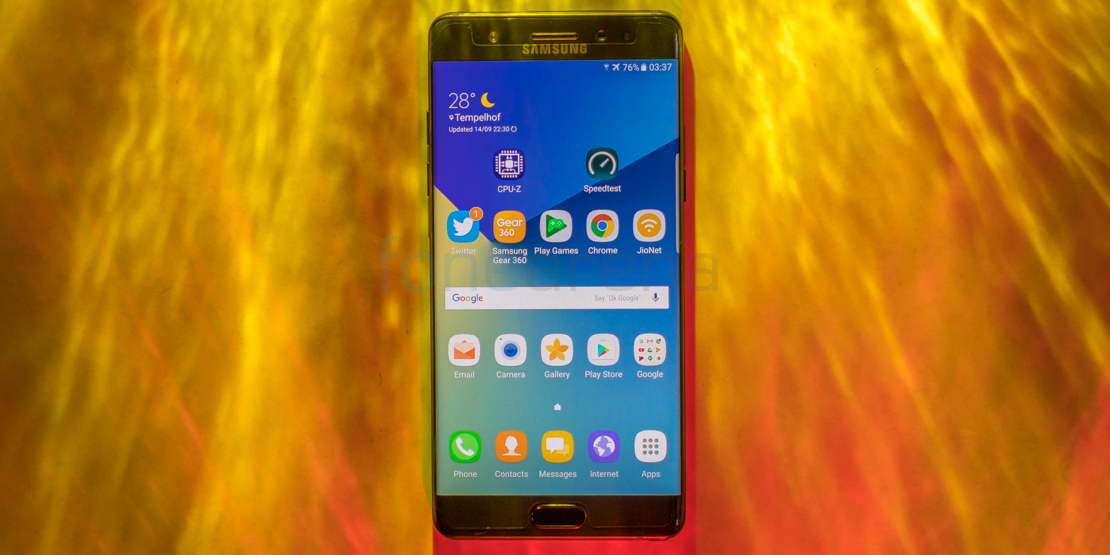 Last week, Samsung along with CPSC formally recalled 1 million Galaxy Note7. Today the company has announced that over 500,000 new Galaxy Note7 replacement devices have arrived in the U.S. and have been shipped to carrier and retail stores.
The new Galaxy Note7 devices will be available for exchange at retail locations nationwide starting today. Samsung also announced the rollout of a software update for new Note7 devices. The software updates are being delivered in partnership with Carriers and will display a green battery icon on the status bar found on the top right hand of the screen. The green icon indicates that consumers have a new Galaxy Note7 with an unaffected battery.
The company also said about 25 percent of Note 7 owners in the US have exchanged their devices, up from 13 percent last week when Samsung started making replacements available.
Samsung also made the IMEI tool checker for Note7 live on its site. Click here if you want to see whether you have a safe Galaxy Note7.