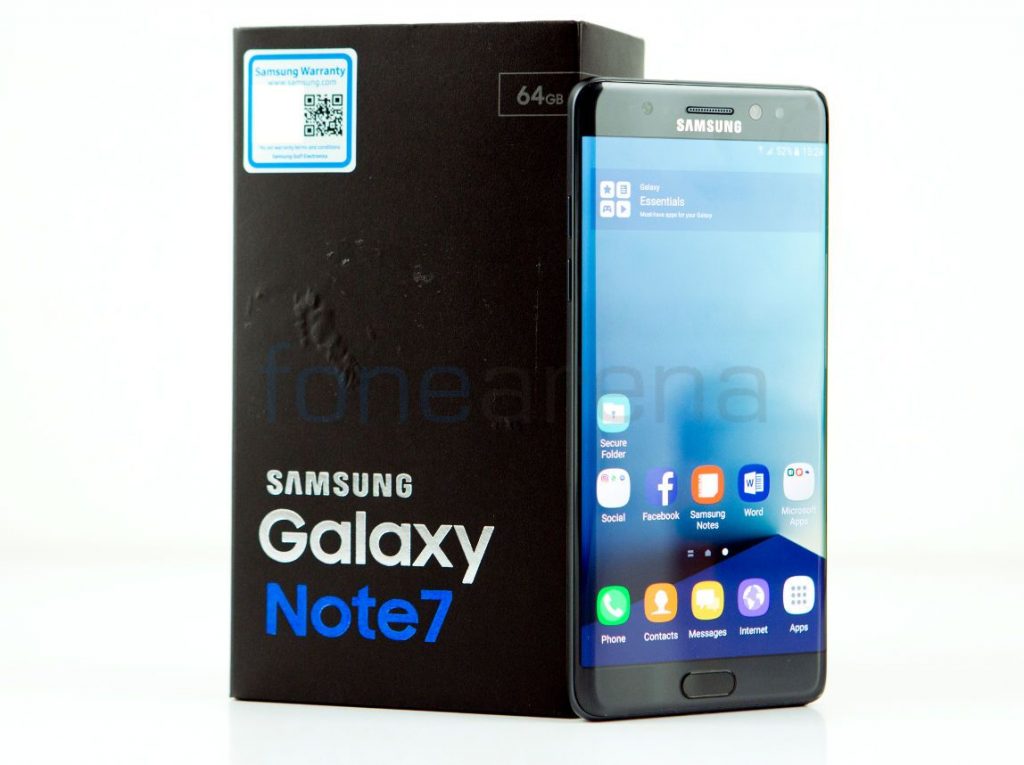 After announcing a global recall of the Galaxy Note7 phones earlier this month over battery exploding issues, last week Samsung announced that it is working with United States Consumer Product Safety Commission (CPSC) for a formal and complete recall of the phone in the U.S. Today both Samsung and CPSC have announced official recall of 1 million units of Samsung Galaxy Note7 phones sold from August 2016 through September 15, 2016.
CPSC said that Samsung has received 92 reports of the batteries overheating in the U.S., including 26 reports of burns and 55 reports of property damage, including fires in cars and a garage.
"Although there have only been a small number of reported incidents, Samsung has taken great care to provide affected consumers with the support they need. Samsung has identified the affected inventory and stopped sales and shipments of those devices," said Samsung.
Those who have Galaxy Note7 devices can now replace their current phone with a new Note7 device under U.S. Note7 Exchange Program.
Samsung also said that they can exchange their current Note7, and any Note7 specific accessories, for a Galaxy S7 or S7 edge with a refund of the price difference between the products or even get a full refund for the phone at the point of purchase. Customers who exchange the Note7 will also receive a $25 gift card, in-store credit, in-store accessory credit or bill credit from select carrier retail outlets.
Samsung said that new Note7 replacement devices will be available in the United States at most retail locations only after September 21, 2016.
Commenting on the exchange program, Tim Baxter, president of Samsung Electronics America, said:
Consumer safety is always our highest priority. Our collaboration with the CPSC to fast-track a voluntary recall in the U.S. addresses safety concerns by ensuring we reach Note7 owners quickly to exchange their devices.We are asking owners to act now by powering down their Note7 devices and receive a replacement devices or a refund through our exchange program.