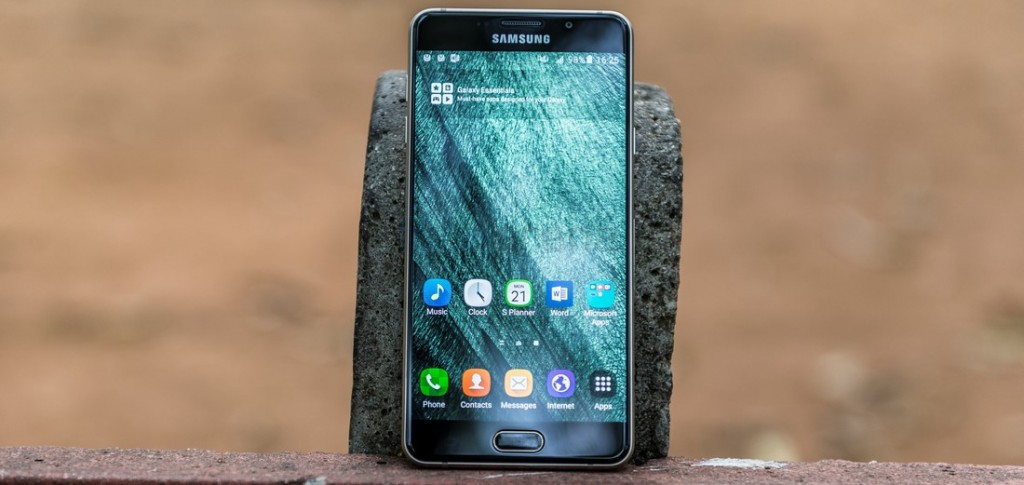 It's that time of the year where we get a sneak preview of the next year's Galaxy A lineup of phones from Samsung. Both the Galaxy A7 (2017) and A3 (2017) have been leaked in a new GFXBench listing.
The Galaxy A7 (2017) will feature the same 5.5″ 1080p display as its predecessor. It features a 1.8GHz octa-core processor as well as 3GB of RAM.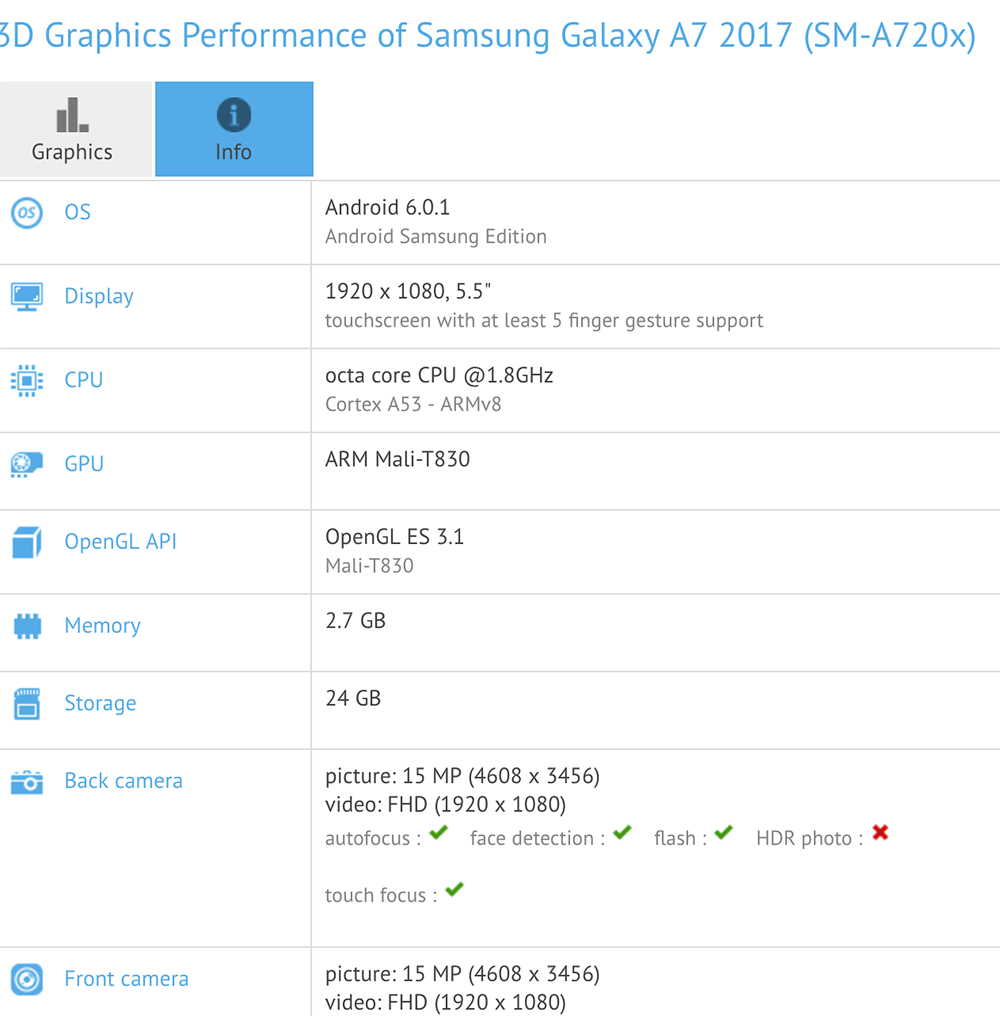 The A7 (2017) features more internal storage of 32GB compared to 16GB on the predecessor. Even the 5 Megapixel front facing camera has been upgraded to a new 16 Megapixel unit. The rear camera too is a unit with the same resolution of 16 Megapixels compared to the 13 Megapixel unit of the last gen.
The A3 (2017) on the other hand also get's updated internals in the form of 2GB of RAM compared to 1.5GB of RAM on the old one. There is a 1.5 GHz processor and 4.7″ 720p display on board as well.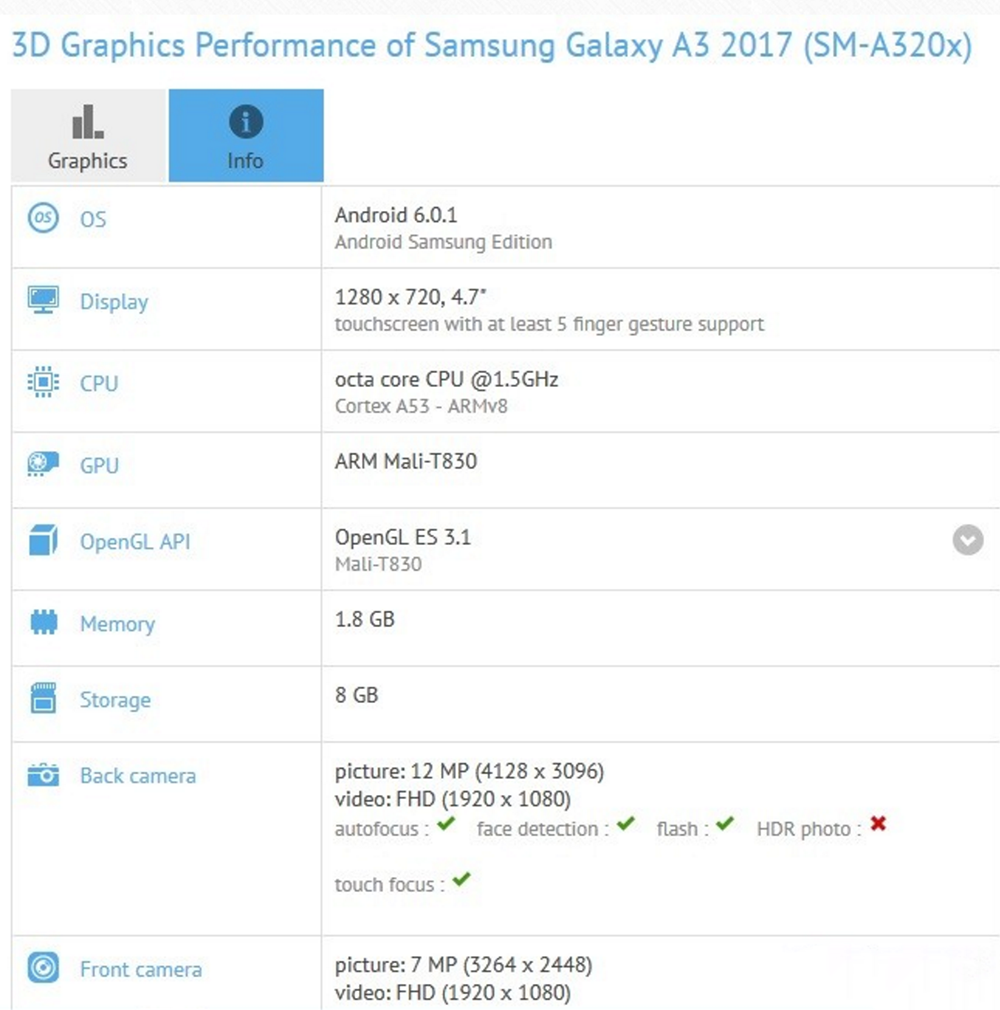 The internal storage however seems to have been halved to 8GB compared to the 16GB on the predecessor. But this could be due to the A3 (2017) having 2 different storage variants. The rear camera is changed from a 13 Megapixel unit to a 12 Megapixel one and the front camera is upgraded from 5 Megapixels to 8 Megapixels.
Both the devices are running on Android 6.0.1 Marshmallow with Samsung's TouchWiz UI on top.