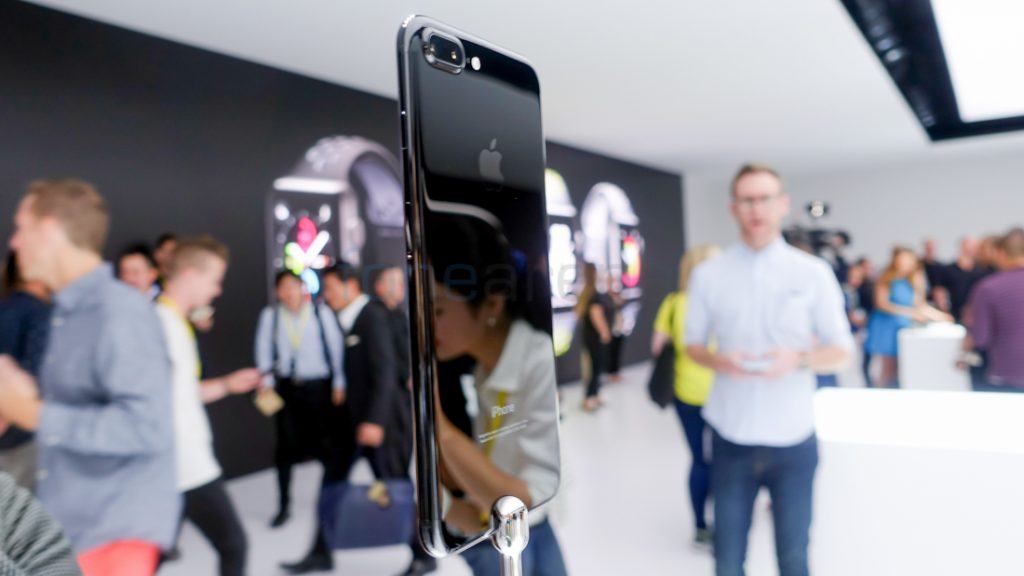 Apple introduced the iPhone 7 and iPhone 7 Plus smartphones at an event in San Francisco few hours back. In addition to the usual silver, gold and rose gold variants, Apple has introduced a new jet black variant with glossy finish that comes exclusively in 128GB and 256GB capacities. It warns the jet black iPhone 7 users that the shiny surface is prone to fine micro-abrasions with use and also asks them to use cases to protect the phone from scratches.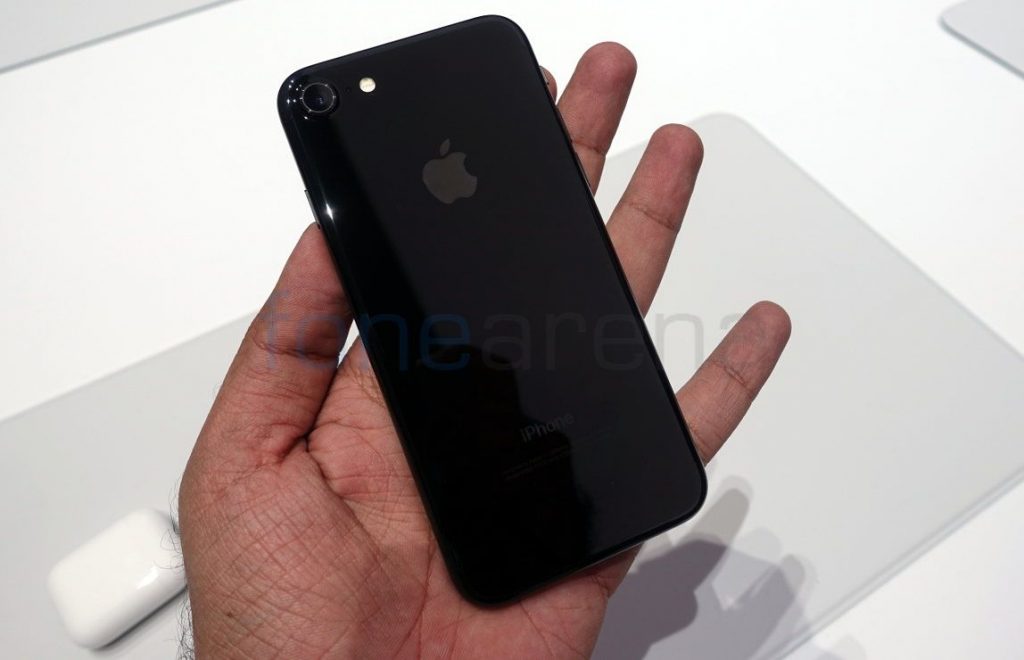 Regarding the new Jet black iPhone 7, Apple on the official website said:
The high-gloss finish of the jet black iPhone 7 is achieved through a precision nine-step anodization and polishing process. Its surface is equally as hard as other anodized Apple products; however, its high shine may show fine micro-abrasions with use. If you are concerned about this, we suggest you use one of the many cases available to protect your iPhone.
There is also a new matte back variant that replaces the Space Gray version. If you prefer black color and don't want scratches or fingerprints, you can get this variant.
The iPhone 7 and iPhone 7 Plus start at $649 in the US and will be available from September 16th. These new iPhones will be coming to India on October 7th starting at Rs. 60,000. Check out our iPhone 7 and iPhone 7 Plus photo gallery.