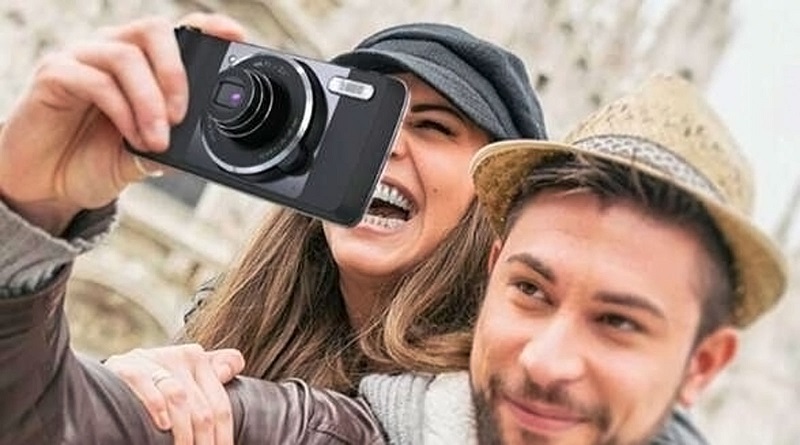 Moto Z and Moto Z Force are modular smartphones that comes with an array of MotoMods which are essentially add-on accessories. Now images of the Hasselblad-branded camera add-on or 'MotoMod' for the MotoZ and Moto Z Force phones have surfaced in images.
The Hasselblad camera is rumoured to include a 10x zoom lens, Xenon flash and physical buttons for zoom and shutter release. It is also expected to support raw images and automatic backup and sharing via the phone. The Hasselblad branding is also seen which means that it is going to be an expensive add on accessory. There is no information regarding the sensor on the camera mod. The images were shared by Moto G3 site.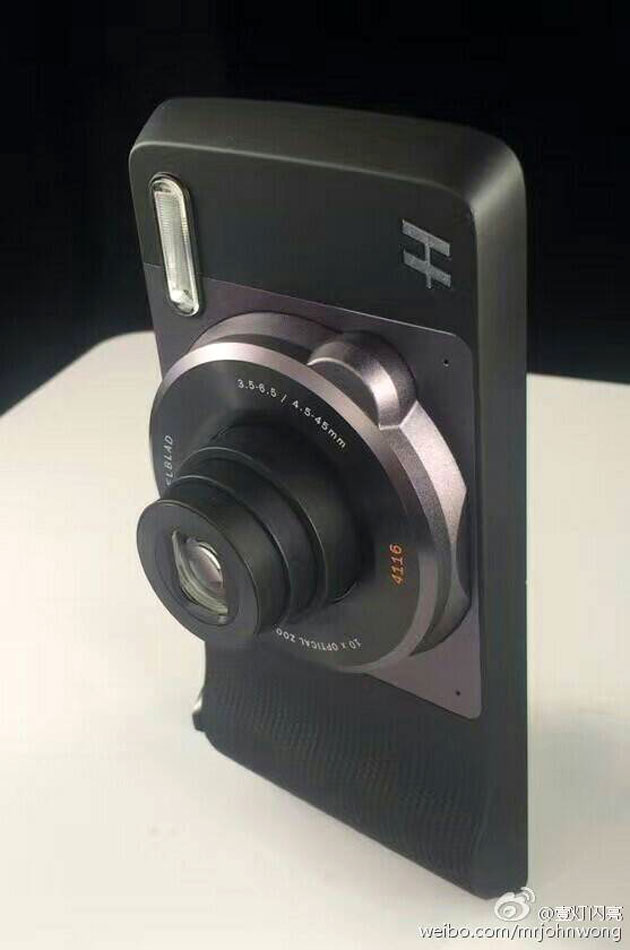 The camera mod is expected to debut at IFA 2016. 
Moto Mods
for the Moto Z and Moto Z Force are like snap-on accessories that get attached to 12 "magical-pins" located at the bottom back of the smartphone. Presently, Moto Mod devices include a set of JBL SoundBoost speakers, Moto Shells an Insta-Share Projector, instant power pack and a selection of outer cases crafted from premium materials such as fabric, leather or wood.