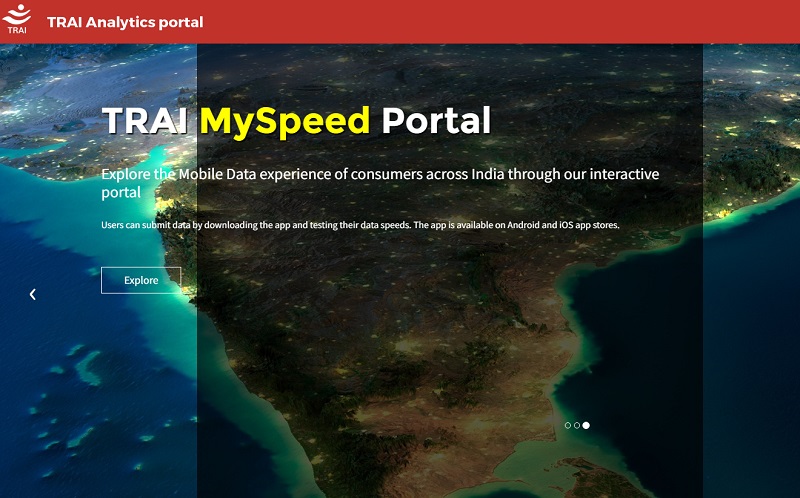 In a bid to help users in detail about network coverage and Quality of Service (QoS) of their telecom operators, the Telecom Regulatory Authority of India (TRAI) has rolled out Analytics Portal.
The web portal comprises of three main features – MySpeed, My Drive Test and QoS Analysis. The MySpeed portal allows users to download the app and test their data speeds. Available on Android and iOS, TRAI had launched the MySpeed app last month. The UI for the portal is clean and simple which makes navigation easy. It lets you select your city, operator and technology (3G/4G).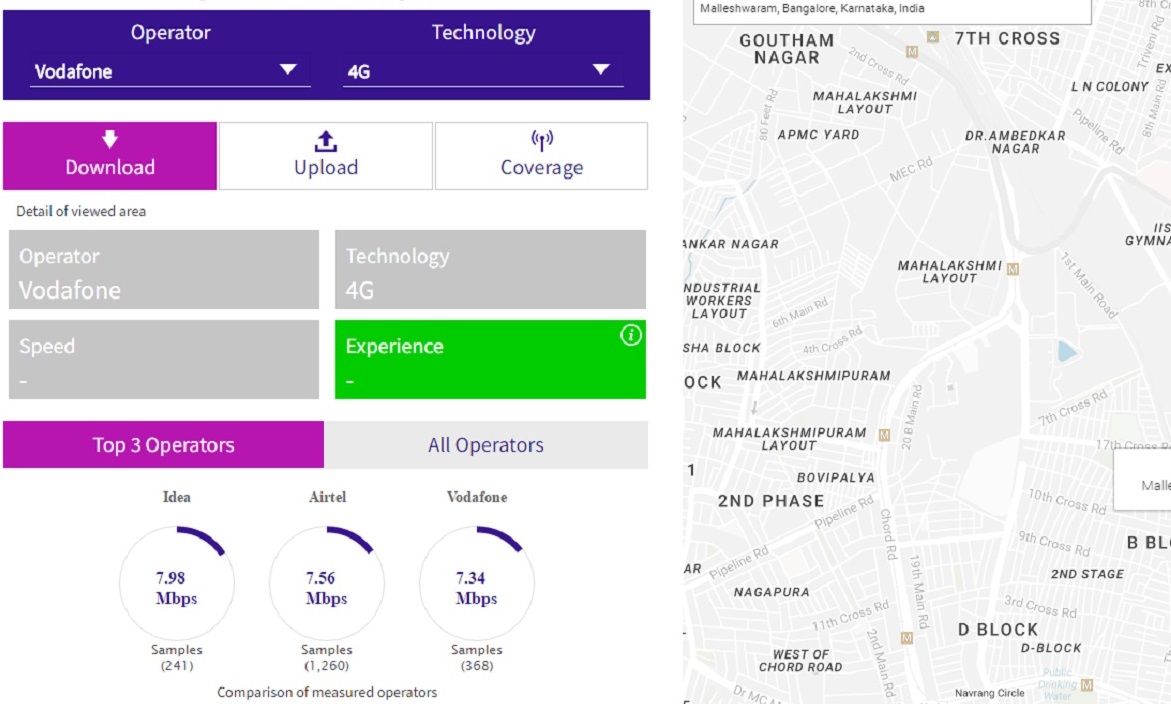 Next is the Drive Test portal which we could not explore as it was not working at the time of writing this article. The third and final portal is the Quality of Service which offers insights on performance of service providers (call drop rate). You can identify QoS for any specific location or area in the country. It even offers all-India Quality of Service statistics of various service providers in different service areas. Users can also navigate and view performance metrics from service area to district to city and finally to the BTS level. The overall representation of stats in the form of maps and graphs is easy to read and looks decent.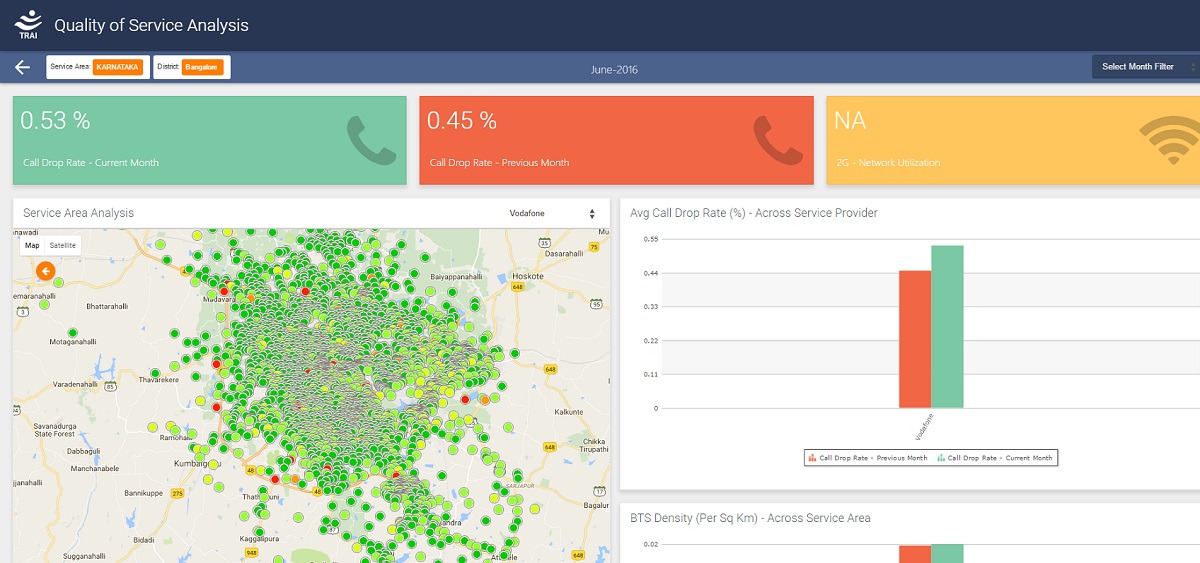 TRAI Analytics Portal is accessible to all users in India. The portal will be updated regularly as and when telecom service providers submit the data to TRAI. Currently, you can get QoS for the month of June.