Google has introduced new add-ons for Docs and Sheets app on Android. A total of nine add-ons have been added to Google Play Store that aim to increase productivity work on your mobile devices.
Add-ons such as AppSheet, DocuSign, EasyBib, Google Classroom, PandaDoc, ProsperWorks CRM, Scanbot, Teacher Aide, and Zoho CRM are now available for Android. Users will now be able sign contracts with e-signatures from your phone, import CRM data on your tablet and so on.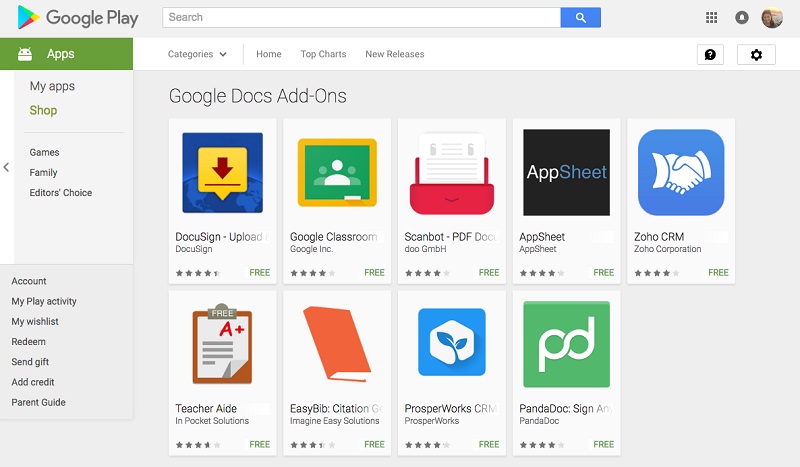 You can create mobile apps directly from your data in Sheets instantly with AppSheet. Scanbot on other hand will let you scan your business documents using built-in OCR and insert their contents into Docs as editable text. Check out all the nine add-ons here.
Google says that Android add-ons will respect same administrative controls as web add-ons.