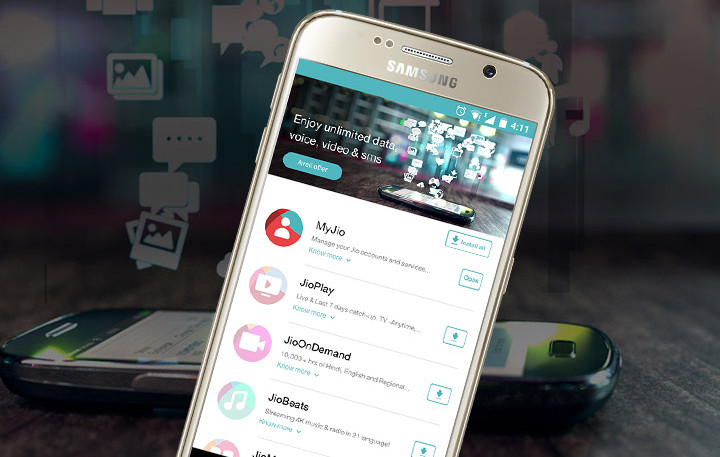 Reliance Jio recently teamed up with Samsung to offer unlimited data, voice calls and SMS for 90 days for select Samsung smartphones. Even though some of our readers have activated the Jio Preview offer and got a Jio SIM card, some have still doubts regarding the offer. Here is a step-by-step guide that will help you to activate the offer.
Step 1 – Find a Samsung phone which is part of the offer- Samsung Galaxy S7, S7 Edge, S6,S6 Edge, S6 Edge+, Note5, Note 5 Dual SIM, Note 4, Note Edge, A7 2016, A7 2015, A8, A5 2016 and A5 2015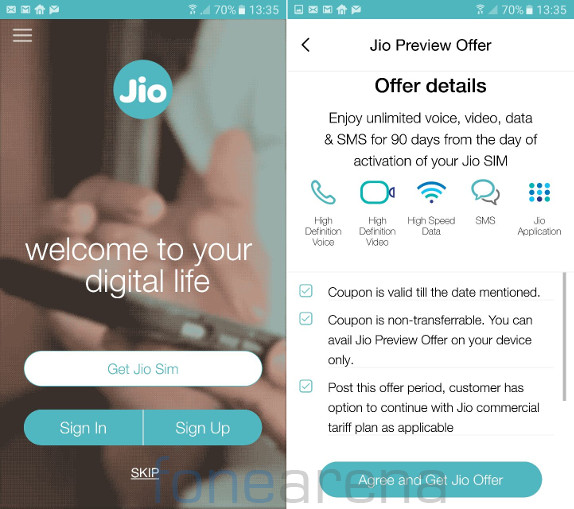 Step 2  – Download My Jio app from Google Play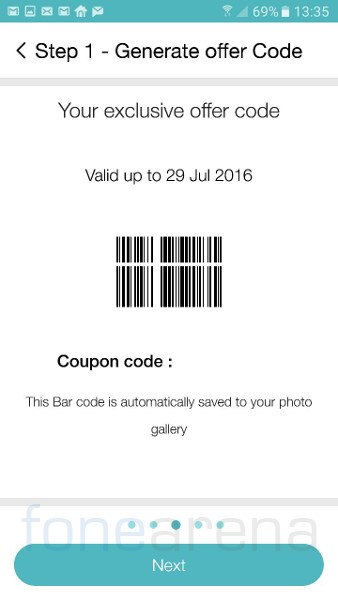 Step 3 – Generate a Code for your free SIM card.
Step 4 – Visit Reliance Digital Store with your documents and 2 photographs and fill out the application form.
Step 5 – Get Free SIM with free data and calls for 90 days and jump thanking Mukesh Bhai for his generosity 😉
Step 6 – Use the SIM on the device for which the offer was claimed.
Step 7 – Wait for your number to be activated, you will get an SMS and email as per the data given in your application form.
Step 8  – You will start seeing a signal once your number is ready for tele-verification. Make sure your phone network is set on 4G/LTE preferred and VoLTE is turned on.
Step 9 – Call 1977 from the Jio number you want to activate. If you have a Non-VoLTE phone or if for some reason you are not able to call from your Jio SIM, call  1800-890-1977 from another number. This will only activate data services though.
Step 10 – Press 1 to use English and proceed. You will be asked for the last 4 digits of the document proof you had given. Ex: 0007 is the last four digits of your Passport number , enter that and proceed. Your number will be tele-verified.
Step 11 – Download the JioPlay, Jio OnDemand, JioBeats and JioMoney apps.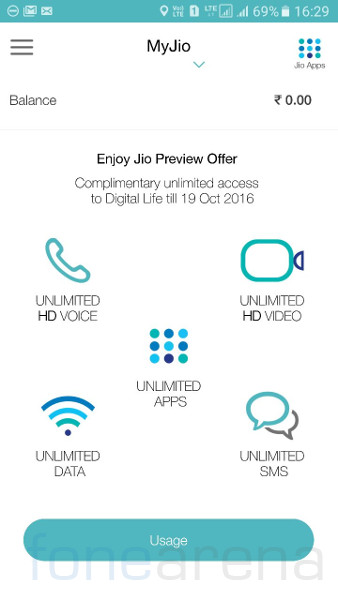 Step 12 – Launch the My Jio app and click on the Avail offer button. Make sure to be on 4G and not WiFi at this time. You will now see the Unlimited 90 day offer confirmation screen. You will also get an SMS confirming the Jio unlimited Offer.
Now for the bonus news. Although the offer is currently only for Samsung phones, it seems unlocked and works on other phones too. But you will have to activate Jio unlimited offer on your Samsung phone first.
FAQs
Can I activate this Samsung offer on a non-Samsung phone ?
No. The SIM needs to be in the Samsung device you generated the code on for you to avail the unlimited offer.
Can I use this Samsung offer Jio SIM on my iPhone, OnePlus 3 or any other phone?
Absolutely
Can I use get his offer on an phone purchased abroad ?
If you are lucky it might work. We could generate the code on our Samsung Galaxy Note 5 from Singapore but sadly it won't show the Get SIM option on our Samsung Galaxy A5 from Hong Kong.
Will I be charged for using data, voice or SMS?
No. All these are absolutely free for 90 days after activation.
What will happen once the 90 days period is over ?
There is no information about the same. We are hoping to have more information post August 15
Note : This is not a sponsored post. We managed to have plenty of Samsung phones lying in our FoneArena labs and seriously we found a good use for them.