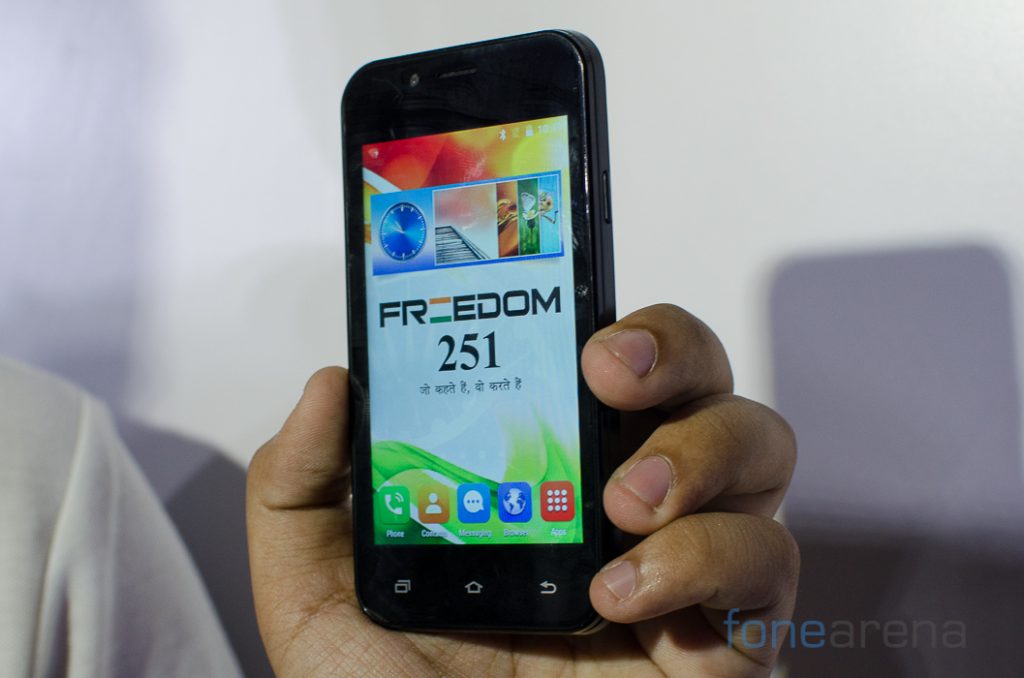 As Ringing Bells, the company behind the controversial Freedom 251 smartphone gets ready to launch some new products, we finally got a chance to get some hands on time with the Freedom 251 handset that is all set to begin deliveries. Here's what we thought of what is being termed as the most affordable smartphone around. 
The first time you hold it, the Freedom 251 feels like any other plastic slab from the last few years. There isn't much in the way of design. The hardware is pretty much like what we saw in the early days of commoditized phones from the likes of Micromax. The interface is pretty generic and the basic functions are the same as any other Android phone. Like many contemporaries, the Freedom 251 drops down to a single layer hierarchy which improves ease of use. Swiping through the UI and scrolling through lists is pretty smooth though there can be a small amount of lag with the touch response.
Over on the right is the power button while the left has the volume rocker. Both the micro USB and 3.5mm audio jack are placed at the top.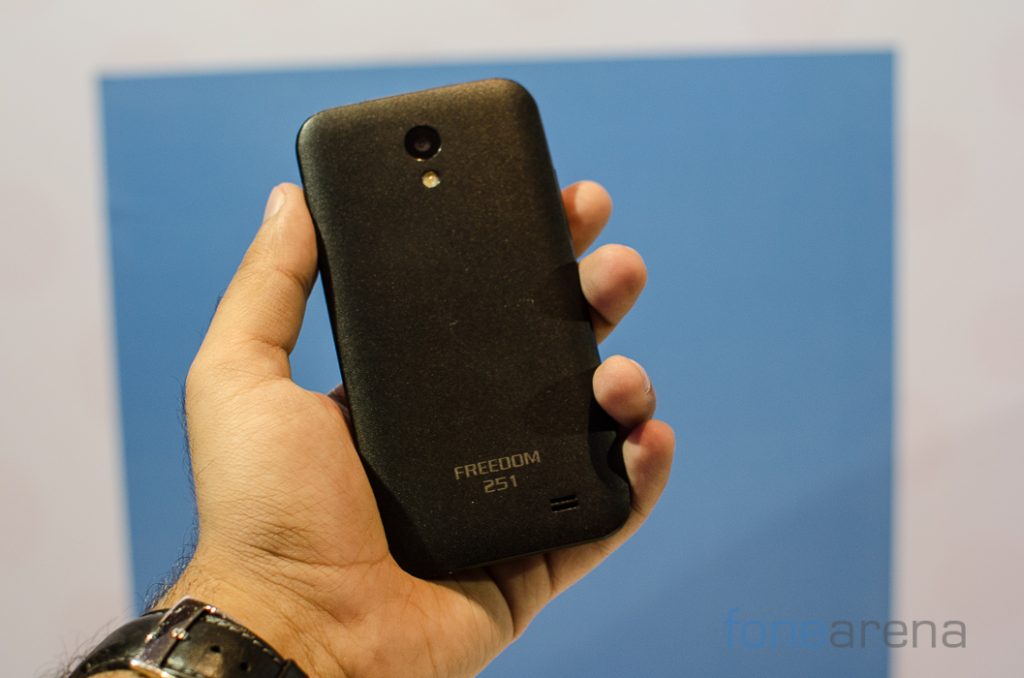 Move to the back and you have the 3MP camera module and single LED flash. The entire rear panel has a much more grippy finish now and it feels surprisingly alright in the hand. Not amazing but then again, this phone is priced at just Rs. 251.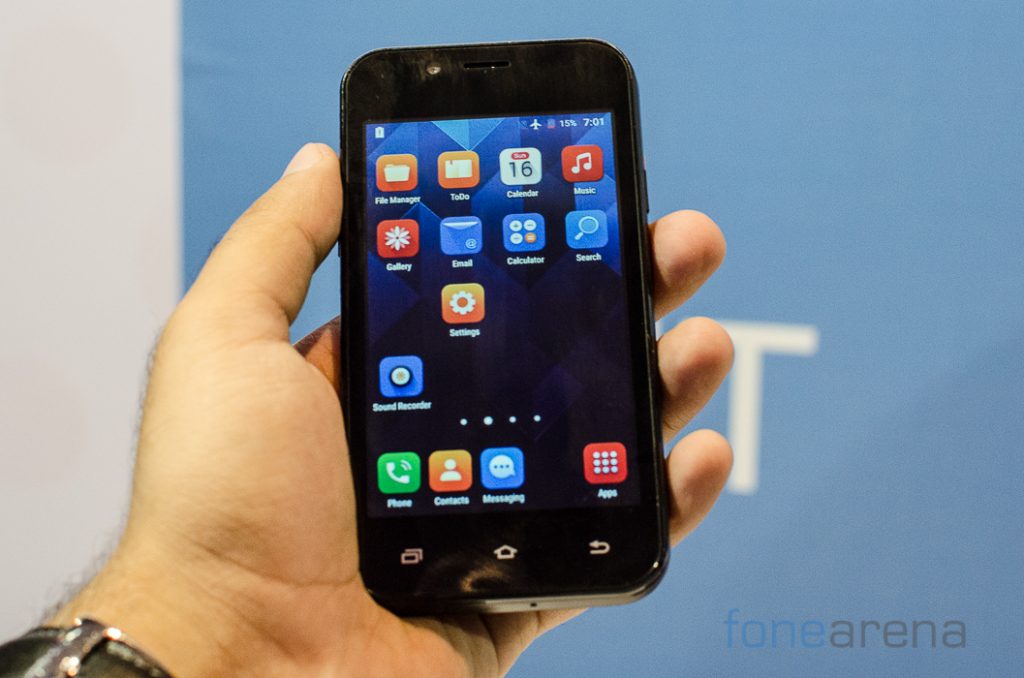 The 4 inch display with 960 x 540 resolution isn't all that sharp but works for the size. The contrast levels are very muted though so this isn't really geared towards heavy multimedia consumption. We can't be sure about outdoor visibility given that we didn't have a chance to take it out.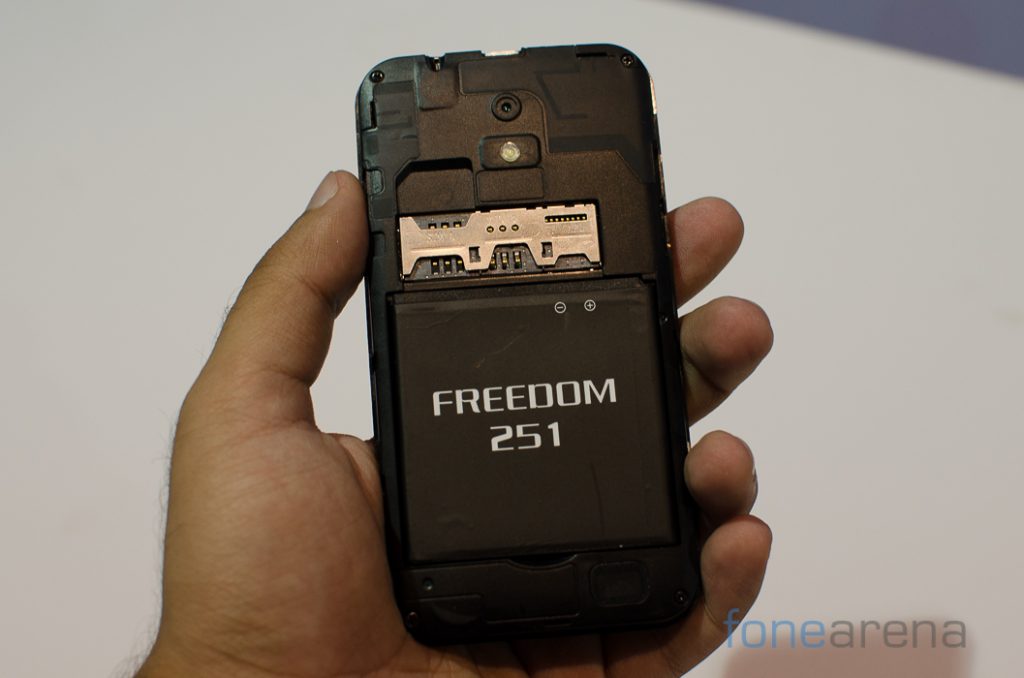 The phone is powered by a 1.3Ghz Quad Core processor and 1GB of RAM that kept things chugging along quite well. There's 8GB of storage, a microSD card slot and the requisite dual SIM support too.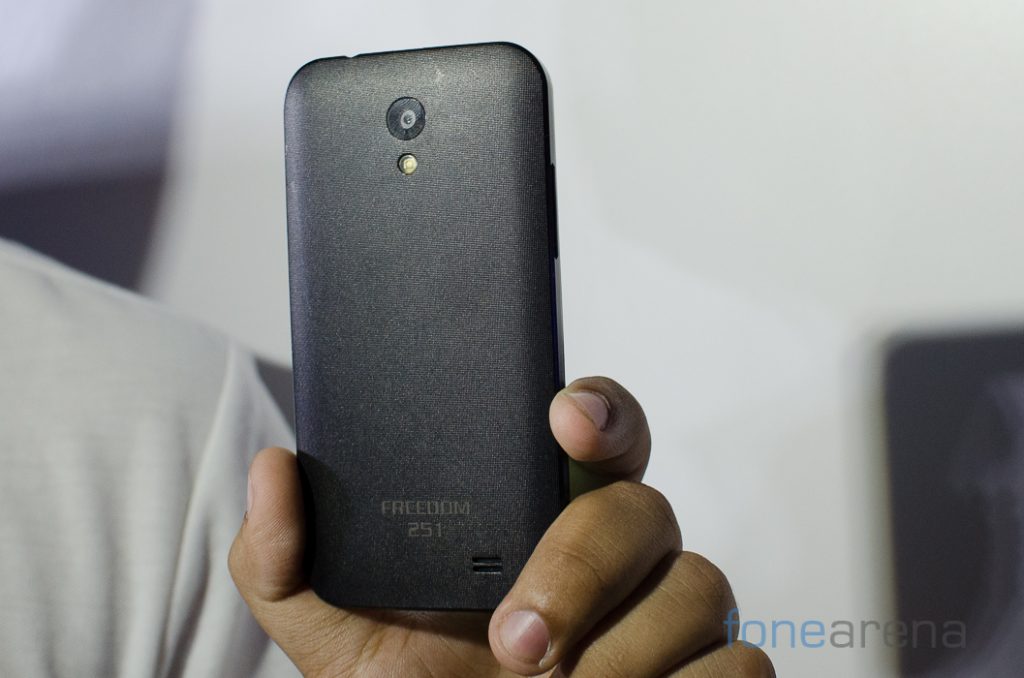 All in all, our impressions of the Freedom 251 weren't all gloom and doom. Factor in the price tag and our only thoughts are that IF Ringing Bells manages to deliver this, it could play a huge role in connecting the Indian masses.