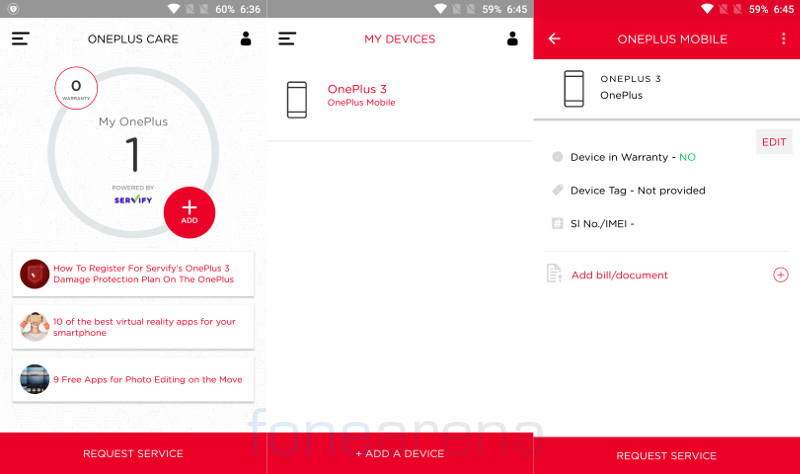 OnePlus launched its latest flagship OnePlus 3 in India last week. Along with some bundled offers, the company is providing a free 12 months of accidental damage protection plan with the phone in the country.
OnePlus 3 users will have to manually activate the protection program which is powered by Servify. The accidental protection plan basically lets you get your OnePlus 3 repaired for free or by paying nominal charges in case it gets damaged unintentionally. In order to take the benefit of the plan, OnePlus 3 owners will first have to download the OnePlus Care app from Play Store and register their device. They will then have to sign up by adding their mobile number and authenticate it using an OTP.
After registering the phone, you will have to go to the My Devices tab in the app, click on your OnePlus 3 and select the Add bill/document option. You will now need to take a photo of your invoice or get the same from your Amazon account from My Orders page. After verification, it the protection plan will be activated in a few days.
It must be noted that in order to avail the complimentary accidental protection plan, OnePlus 3 owners will have do these steps within 7 days of receiving their phone or within ten days of purchase.