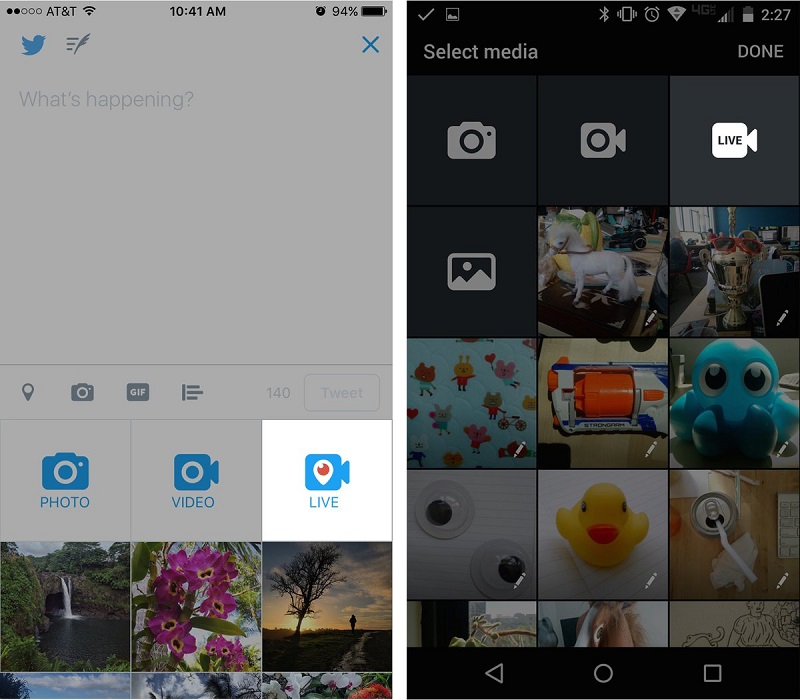 Twitter has introduced a new go-live Periscope button on its Android and iOS app. This new button lets you start a broadcast directly from the Twitter app, provided you have the Periscope app.
If you don't have the Periscope app, Twitter will prompt you to download one to use this feature. At the time of starting a new tweet, you can tap the "live" button which  is next to your regular photo and video buttons. This button save you from the trouble of leaving the Twitter app and launching Periscope as the 'live' button lets you immediately begin live broadcasting.  Once your broadcast is completed, it will then be embedded within your Twitter profile once Tweeted out.
Twitter was testing this feature on a selected Android users last month and has now rolled it out for everyone. Periscope announced in March earlier this year that it has crossed over 200 million broadcasts since its inception in March 2015. Last month, the Twitter owned live streaming app added a feature that lets you save broadcasts forever.
[HTML 1]