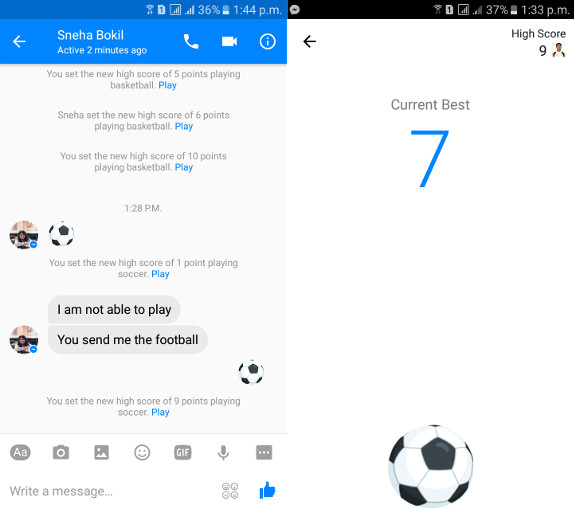 Earlier this year Facebook rolled out a basketball game inside the Messenger app. Now it has got an addictive football game within the app to celebrate the Euro 2016. Just like the basketball game, you need to send a football emoji in a conversation with a friend to unlock the game.
[HTML1]
The game play is slightly different from the basketball game. To score points you need to tap the ball and keep it in the air. The more times you tap the ball to "keep it in the air", the more points you will get. Your high score will be shared with the friend or friends you're playing with in the Messenger conversation.
It shows positive emojis if you score points and shows sad ones if you let the ball go or tap anywhere on the screen instead of tapping the ball. After reaching 10 points, the games gets challenging and shows you some distraction. Facebook Messenger already has a chess game and Doodle Draw app inside the app.