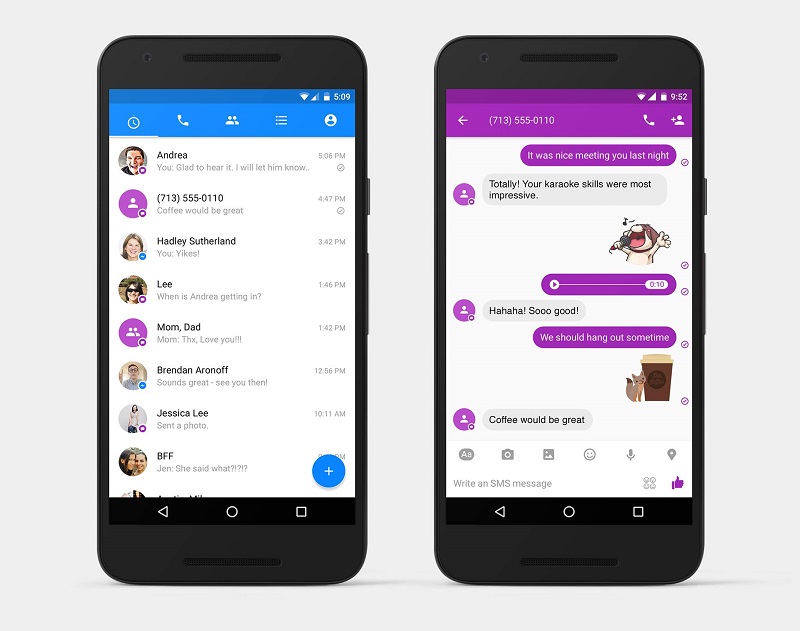 Facebook has announced that Messenger on Android is getting SMS support. The social network was testing the feature with few Android users since February this year. With the SMS integration, users will now be able to send and receive SMS messages from Messenger.
Facebook Messenger had SMS integration for some time before it was taken down in 2013. In order to make Messenger as your default SMS app, you will have to open Messenger and tap on Settings > Select "SMS" from the list and turn on "Default SMS app". You will be able to view and respond to your SMS conversations in Messenger. All the SMS conversations will be in purple while the Messenger conversations will be in blue.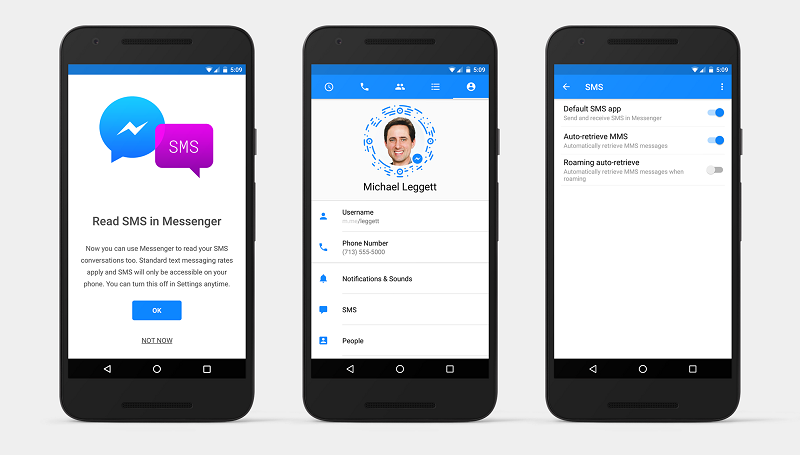 You can also send voice clips, stickers or share your location in addition to the usual features like photos and videos. Facebook said that SMS in Messenger does not send, upload or store your conversations on Facebook servers. All messages are sent and received via SMS and standard SMS, regular text fees will be applied.
The SMS support for Facebook Messenger is rolling out to "most countries" but only on Android as iOS doesn't currently support app permissions for accessing text messages/SMS.
Play Link – Facebook Messenger