By now, we are all popular with Honor and their smartphones such as the Honor 5X, Honor 7 and Honor 6 Plus, all of which are great in their own respect. While some of the reasons and innovations that help these smartphones achieve this reputation is easily evident, others might not be as easy to spot. In this post, we'll be taking a look at the way Honor has pushed the boundaries of technology through innovation.
Let's start with the Honor 5X first. The smartphone was launched earlier this year and brings about a lot of innovation in terms of fingerprint technology. The smartphone has a fingerprint sensor at the back which can store upto 5 different fingerprints which means that you could store fingerprints for more than just one user even if you use 2 fingers per user. You'd ideally want to save your left index finger and right index finger since these fingers align perfectly with the sensor that is positioned aptly below the camera sensor.
Additionally, users can even assign particular functions for each finger in order to access things faster. This even works once you place your finger on the sensor directly from the lockscreen. Things don't end there however since the fingerprint sensor doubles up as a touch sensitive pad of sorts when the phone is awake. Users can make use of taps and gestures to navigate and control the phone. For example, a single tap on the sensor pad takes you to the previous menu while a slide up or slide down on the sensor pad will reveal the recent apps or notification panel respectively.
The Honor 7 also takes it a step further by giving you the ability to use the sensor as a shutter button which really helps to capture shake-free selfies. If you want, you can also password protect folders and make them accessible only if you provide the right passcode or fingerprint authentication. However none of this would make sense if the fingerprint sensor itself isn't accurate or responsive. Luckily, the Honor 5X and Honor 7 are class leading when it comes to both these aspects so you have nothing to worry.
Another important part of smartphones that often goes un-noticed is the design itself. While many feel that design isn't that important, when done well, design itself becomes a function over the phone and can have a great impact on your overall smartphone experience. Take the Honor 6 Plus for example. It has a beautiful and timeless design thanks to the sleek build and premium materials used including glass and metal. The build quality truly speaks for itself and gives the user a premium feel and also an assurance about the ability to withstand daily use. The Honor 7 and Honor 5X feature strong metal unibodies in their construction and that really gives added ruggedness. They're available in a range of attractive colours and whether it's the soft touch matte finish of the Honor 7 or brushed metal finish of the Honor 5X, both look enticing to users.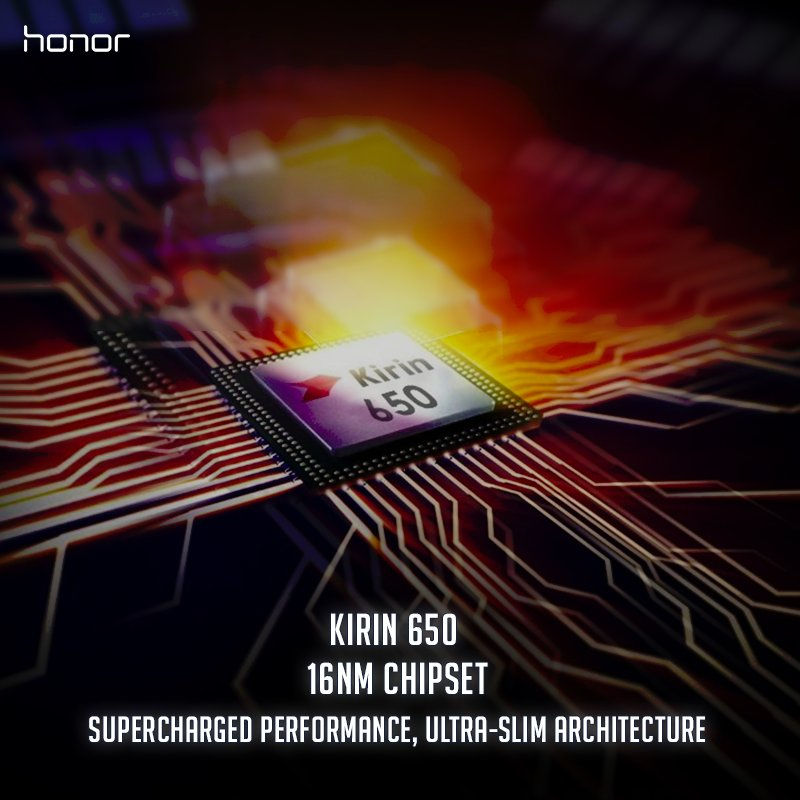 Perhaps the most talked about or sought after aspect of smartphones is performance and at the heart of a good performing smartphone lies its chipset/processor. Luckily, Honor has access to the best chipsets in the industry including the Kirin 650 which we talked about in great length in our earlier post. The new processor brings about huge improvements in terms of efficiency, CPU and GPU performance etc. If the Kirin 650 and the past devices such as Honor 5X, 6 Plus and Honor 7 are benchmarks of things to come then we can definitely expect a cracker of a device to come next from Honor which is expected for an announcement very soon.