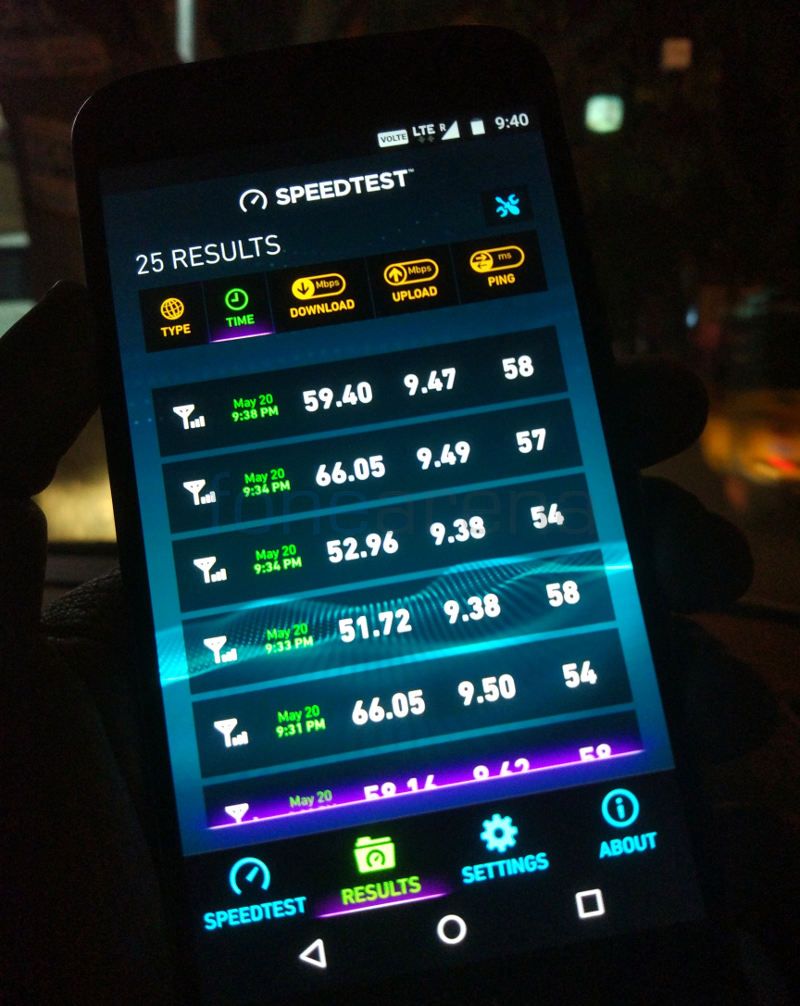 We have been testing Reliance Jio 4G network though the Jio lyf preview offer for the past few weeks on a Lyf Water 1 device and also the Lyf Flame 1 device. The Jio SIM cards are locked to Lyf devices at this point of time. We even managed to get hold a Jio sim from someone working for Reliance so that we could do some speed tests on the network on high end devices like the Samsung Galaxy S7 Edge, iPhone 6s Plus, Redmi Note 3, Lenovo Vibe X3 and more.. We managed to test the network in Chennai, Bangalore, Delhi, Hyderabad and Mumbai.  We managed to test the upcoming VoLTE feature of the network too.
In terms of the 4G bands, Jio is using Band 3 – 1800 MHz and Band 40 – 2300 MHz and will soon be deployed on Band 5  – 800 MHz  as well.
Reliance Jio 4G Speed Test
Watch this video below where you show you some real speed tests on the live network.
This is by far the fastest speed we managed to achieve in Hyderabad on a Samsung S7 Edge. 67.20 Mbps Down and 10.75 Mbps up !

VoLTE
With 3G if you had had to make voice call, your phone switches to slower 2G networks for completing the lack.  With 4G LTE deployments without VoLTE , voices calls fall back to slower 3G networks or worst case even 2G networks. With 4G LTE with VoLTE support like on this Jio network, voice calls also take place on the same high speed 4G network without the need for switching. There are couple of advantages to this approach.
First the voice quality is noticeably better over 4G and hence it might be referred to as HD Voice. Second, since the call connection happens over a high speed network without any fall back, the time taken for the call to get connected is very less.
We will posting a comparison of Airtel 4G network with the Jio 4G network in a a few days. Stay tuned.