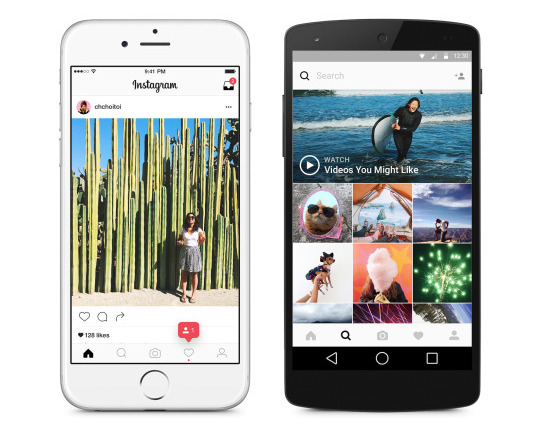 Back in March Instagram started testing algorithmic feed to show content based on personal interests of users and relationships with other users instead of showing photos in a chronological order. Later it confirmed that nothing is changing with the feed right now and said that it will let people know when changes roll out broadly.
Now it has started rolling out the new algorithmic feed for all the users. Instagram said that users will likely see this new experience soon globally, if not already.  Facebook that owns Instagram tweaks with the news feed algorithm often. Recently it tweaked the News Feed algorithm to focus on surfacing news articles based on how often you spend time with an article.
Instagram said that it will further improve the user experience over time to make Instagram even better.
Regarding the new ordering method, Instagram, on the official blog, said:
On average, people miss 70 percent of their feeds. It's become harder to keep up with all the photos and videos people share as Instagram has grown. Over the past few months, we brought this new way of ordering posts to a portion of the community, and we found that people are liking photos more, commenting more and generally engaging with the community in a more active way.

With this new ordering you won't miss your favorite band's video after the concert, even if it took place across the world in a different time zone. And no matter how many accounts you follow, you should see your best friend's latest posts.