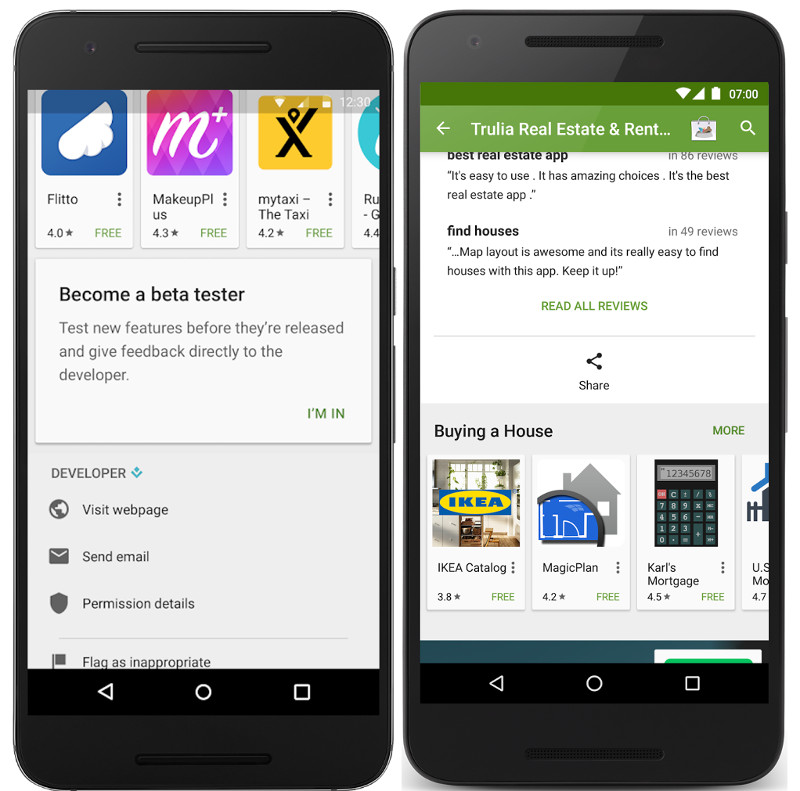 Google at the I/O 2016 announced that Google Play now has over 1 billion monthly active users and Play users installed apps 65 billion times last year. It also announced improvements to beta tests and app discovery on Google Play and also released two new apps – Playbook and Play Developer console for developers.
Google has made open beta tests easier to find and opt-in from Play store listings directly. Users will be able to send you private feedback through your Play store listing as well. It will also be adding Google Play Early Access, showcasing a hand-picked group of promising open betas.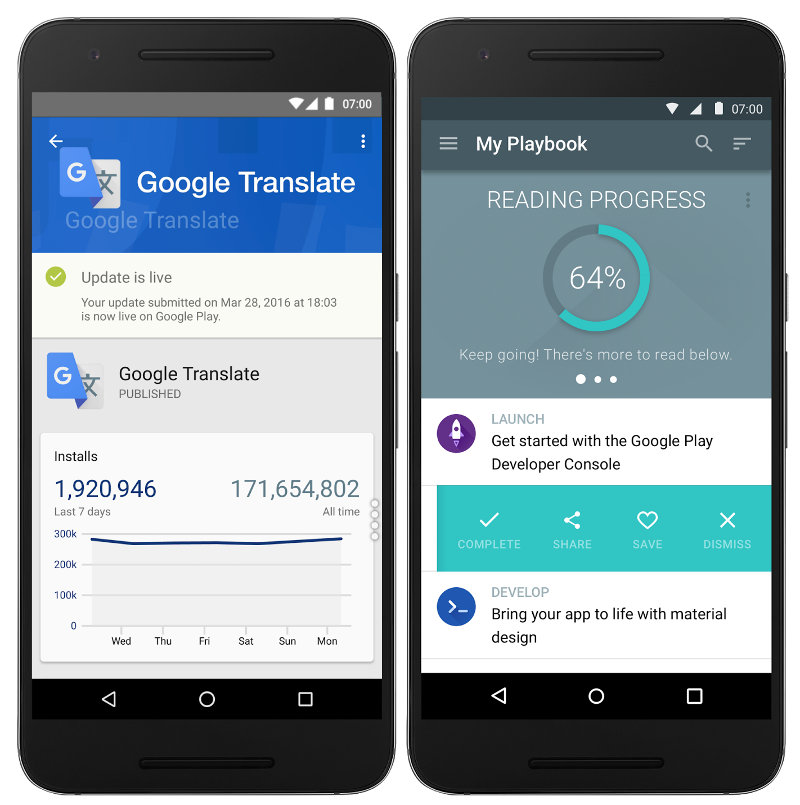 The Google Play Console app lets you get access to app data, including installs, uninstalls, crashes, and ratings. It also offers push notifications to keep you informed of crucial business updates, like when your app update is live on Google Play.
httpv://www.youtube.com/watch?v=K5KU9Q0aFUY
The Playbook app has curated articles and videos, based on your objectives, from Google and industry experts that will help you develop and launch your app, engage and grow your audience, and earn more revenue on Google Play. Both the apps are now available through Google Play as beta.
httpv://www.youtube.com/watch?v=Us6_yeT22nE