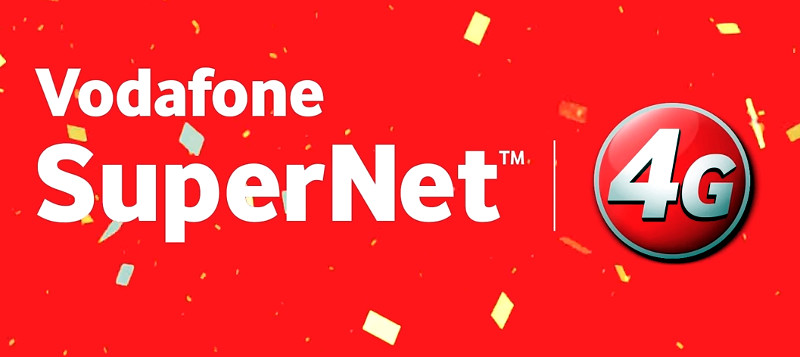 Vodafone launched 4G services in Mysore and Bengaluru earlier this year, now it has announced that Vodafone SuperNet 4G has been rolled out across Karnataka benefiting over 72 lakh customers. It is based on 1800 MHz spectrum band and is supported by a strong backhaul of 3G network. Vodafone also announced that it has added more than 2000 cell sites across Karnataka to launch its 4G network in Bengaluru and Mysuru.
Its 3G network is now available across 20 cities – Bengaluru, Tumkur, Chikmagalur, Hassan, Mangalore, Sirsi, Mysuru, Madikeri, Hubli-Dharwad, Belgaum, Gadag, Bagalkot, Gulbarga, Raichur, Bidar, Bijapur, Davangere, Chitradurga, Bellary, Shimoga across the state.
It has also launched Vodafone U packs aimed at youth. These packs offer data, including night data between 12am to 6am, talktime, 60MB data loan for 2 days at Rs. 20, Vodafone Music subscription for unlimited music downloads for 2 months, option to call 3 of your closest Vodafone buddies at 20p/min and more.
"New customers can avail these offers at Rs. 89 for 14 days and Rs. 288 for 28 days. Existing customers can avail these offers at Rs. 177 for 14 days and Rs. 289 for 28 days," said Vodafone.
Commenting on the expansion of Vodafone SuperNet and launch of Vodafone 'U', Amit Kapur, Business Head – Karnataka, Vodafone India said:
Quality of network plays a defining role in enhancing customer experience. We have made significant investments to expand, upgrade and modernise our network in Karnataka in recent months to ensure that we provide the finest service experience and seamless connectivity to our valued customers. With the launch of Vodafone SuperNet™, we will continue to deploy multiple technologies to cater to the requirements of smart phone users in urban and rural Karnataka, providing a seamless network experience beyond just speed.

I now proudly present to you Vodafone 'U', our latest customised offering for Indian youth, brought-up in an ever connecting world courtesy the mobile revolution. Vodafone 'U' is a life style proposition that brings a bundle of benefits that will keep its users always connected with friends and fun via the world of internet, voice, music plus exciting digital offers and experiences.