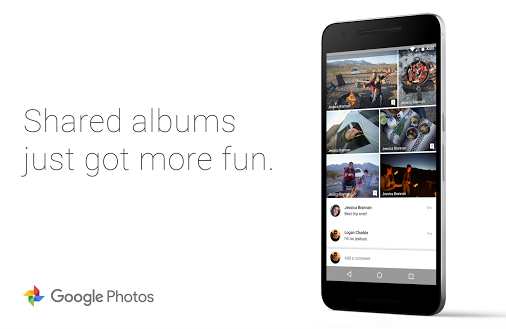 Google had rolled out shared albums for Google Photos in December last year. Now, the company is adding the ability for users to comment on photos in shared albums.
Users can now comment on an entire albums or a single photo that has been shared with them without leaving the app. Just for a quick reminder albums can be shared by simply tapping the share button in the app and then send the auto-copied link it generates to others.
Next up, Google Photos is also getting smart suggestions in this update. This feature will now suggest which photos to add to a Shared Album from your camera roll.  Users will be able to add all the recommended photos to an album in one tap or select individual ones. It determines photos on the basis of time and place. Smart suggestions apply to anyone who has been given access to the album and can add photos.
These features are rolling out now on Android, iOS, and web. Earlier in March, Google Photos was updated with some UI tweaks and improved navigation.