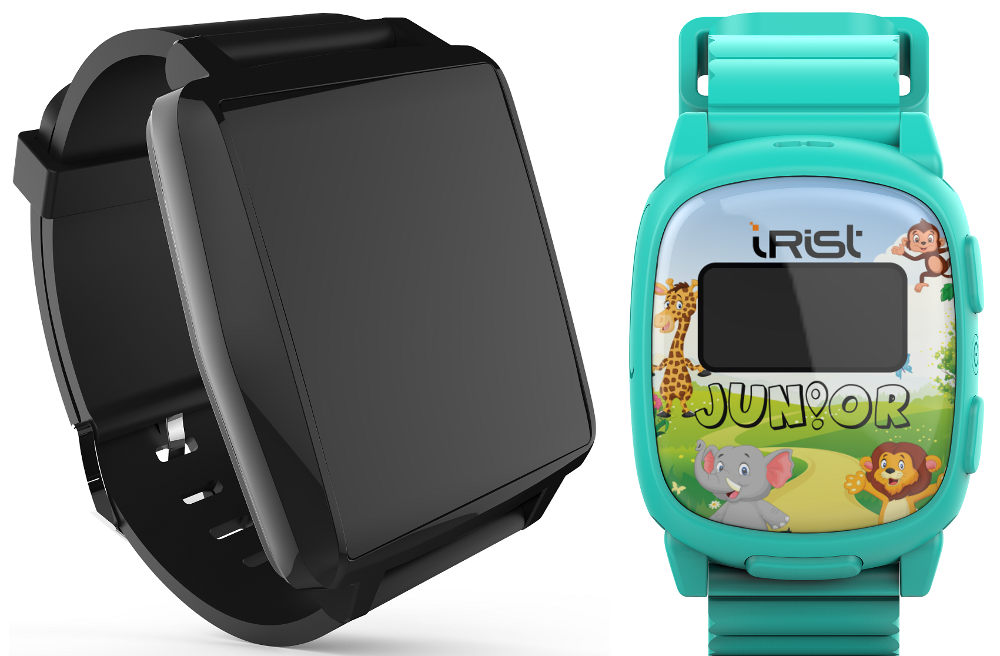 MediaTek today announced that it has partnered with Intex Technologies for the iRist Pro and iRist Junior smartwatches that are powered by MediaTek SoCs. Both these were showcased at the 2nd Smart Cities India 2016 Expo in New Delhi today.
The iRist Junior for kids is the first IOT-based wearable device from Indian brand that is powered by the MediaTek MT6261 SoC. It includes GPS solution for child tracking, has a 0.96-inch TFT screen and weighs 48.5 grams.
The iRist Pro, successor of the first iRist smartwatch is powered by the MT2502 SoC, has water resistant body, Bluetooth 4.0 and is compatible with Android 4.4 or later. It comes with a 2.5D curved glass display, can make or receive calls, but it doesn't have a camera like the first iRist smartwatch.
Intex iRist Junior fetures and specifications
0.96-inch TFT display
Two-way communication, auto answer and block unknown contacts
Voice chat, ability to add friend and report location before power off
IP65 ratings for water resistance
2G single SIM slot
GPS, Wi-Fi, LBS, SOS
Compatible with Android 4.4 or later and iOS 7 or later
580mAh battery
The Intex iRist Junior is priced at Rs. 3,999 (MRP). The iRist Pro will release soon and the pricing has not been announced yet.
Commenting on the launch, Sanjay Kumar Kalirona, Head, Mobile Business said:
MediaTek is an important partner for us and together our endeavor is to bring the best products to the consumers. We have strengthened our portfolio of wearable devices with the launch of these new watches, which will help us in addressing the growing demand for this segment.
Kuldeep Malik, Country Head – Corporate Sales International, Mediatek India, said:
The world is continually moving towards more IoT devices. By partnering with Intex, we are enabling cutting-edge wearable devices that will provide consumers with superior products and help expand our offerings in the IoT & wearables space.