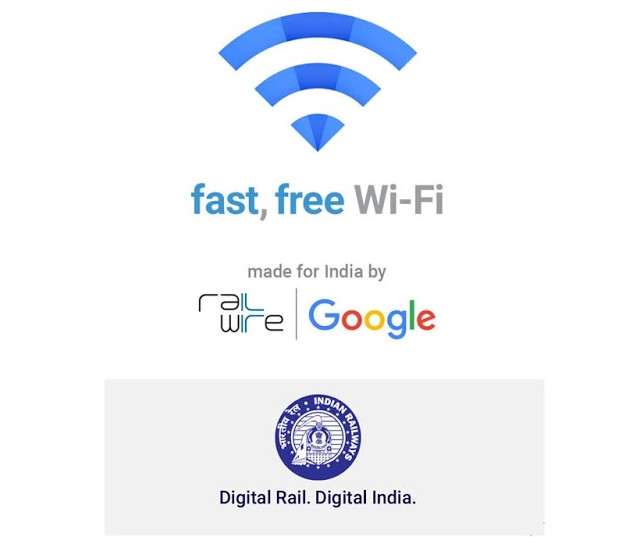 Google has launched RailWire free WiFi service across five more railway stations in India. The service under which Indian Railways, RailTel and Google provide free WiFi to passengers has now expanded to  Ujjain, Jaipur, Patna, Guwahati and Allahabad railway stations.
To access the internet with RailWire, you need to connect to RailWire network from your WiFi settings, go to railwire.co.in from your browser, enter your mobile number in the WiFi login screen and request for OTP SMS. Once you have received the 4-digit OTP code, enter it in the login screen and press 'Done'. You will see a checkmark and will be connected.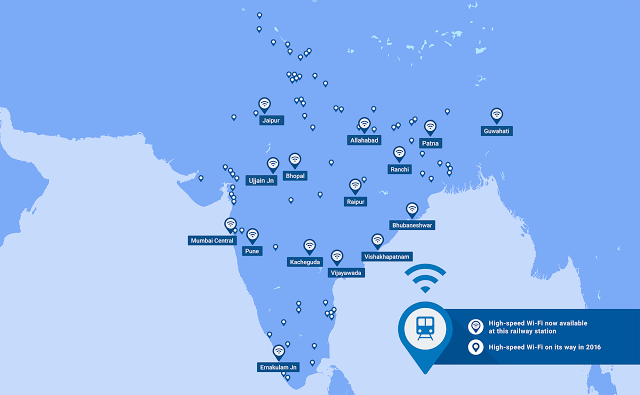 Last week, the RailWire service was launched in Vijayawada (Andhra Pradesh), Kachiguda (Telangana) & Raipur (Chhattisgarh). RailWire free WiFi is now available at 15 stations across the country, with Mumbai Central being the first. The service will be further expanded to Dadar, Bandra Terminus , Churchgate, Thane, Kalyan, Panvel, Vashi, Kurla, Chattrapati Shivaji Terminus, Borivali and a few others. Google already said that 100 stations will get free WiFi by the end of 2016, connecting more than 10 million people who pass through every day. The project will be eventually rolled out to cover 400 train stations across India.
Google India Head of Access Programs Gulzar Azad said,
We're seeing incredible usage of the Wi-Fi service across the stations and over 2.5 lakhs users are using the service every week, demonstrating more than 2x growth in less than a month. Backed by this response, Railtel and the Ministry of Railways has decided to extend the project to cover key suburban stations in Mumbai as well. The service is now live across 15 stations covering key corners of the country from Pune to Guwahati, and from Ernakulam to Jaipur . Our roll out schedule is on track and we are confident of providing the service across 100 stations in India by end of this year.
[Update] – Google has announced that more than 3 lakh people are now using this high-speed Wi-Fi each week.