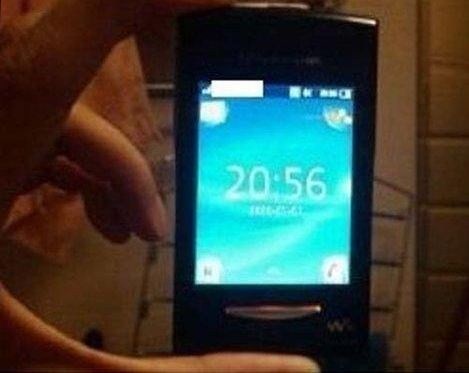 We have seen the Sony Ericsson Shakira recently which is an XPERIA model placed between the XPERIA X10 and X10 Mini, Mini-Pro models.
There is said to be an announcement scheduled for next week. Two possible dates are the 16th and 18th. The Sony Ericsson Shakira is expected to be announced there along with another Walkman phone known as the TeaCake or W150 which you can see in the picture.
It will be an entry level touchscreen Walkman phone with features similar to the X10 Mini. It is said to have a 2 Megapixel Camera with 2.6″ QVGA touchscreen. This would be Sony Ericsson's attempt to reach out to the masses.
Although the W150/ teacake appears to be running on Android, it isnt. It is actually just the UI on top of another OS. We do not know which OS it is running.
While the news of this announcement comes from a good source, we can still not be exactly sure of the announcement or the devices that will be launched. All we can do is wait and see. We will let you know if we receive any further news.
Thanks Denver!