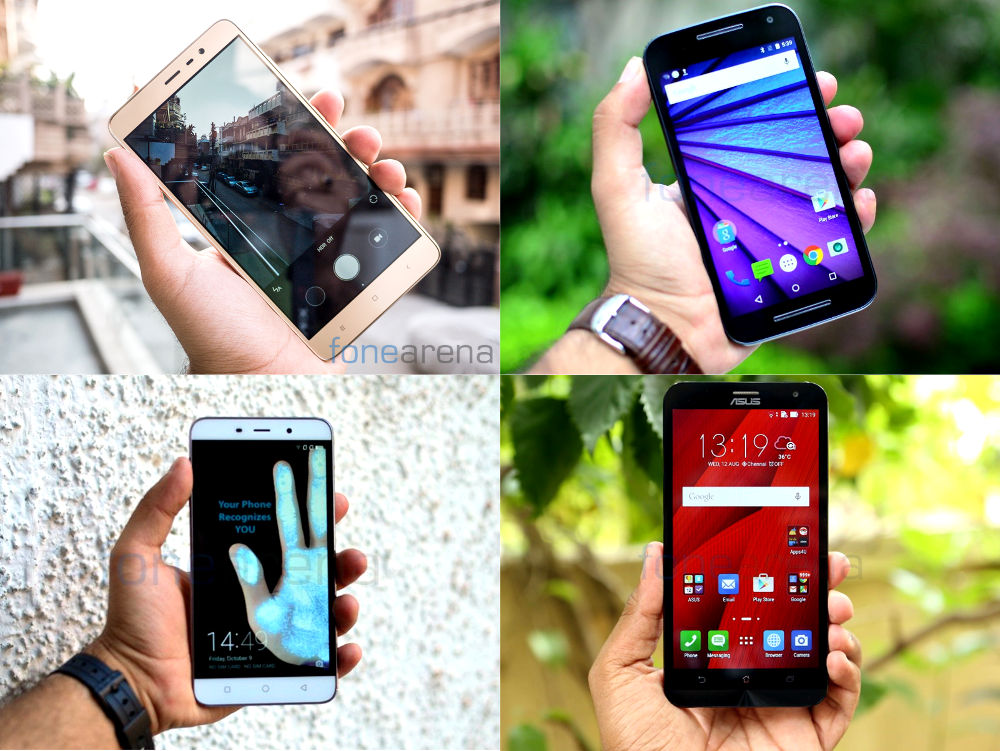 The smartphone shipment in India increased 23% in Q1 2016, according to a new report from Counterpoint's Market Monitor service. The report said that more than a billion smartphones will be sold in India over the next five years. 
Counterpoint estimates about a billion smartphones will be sold in India by 2020, putting the hand-held devices in the hands of half a billion people. The increase in 4G LTE network infrastructure will also be a key catalyst in the country's smartphone adoption in coming years, added the report.
Giving further insights, the report said that more than 45% of the mobile phones shipped were smartphones. Two out of every three smartphones shipped in India were LTE capable. Samsung led the "Make in India" traction followed by Intex, Micromax and others. More than 60% of the smartphones shipped sported a 5" or larger display. One in three smartphones shipped was powered by a MediaTek processor, while almost 39% of LTE smartphones were integrated with a Qualcomm processor.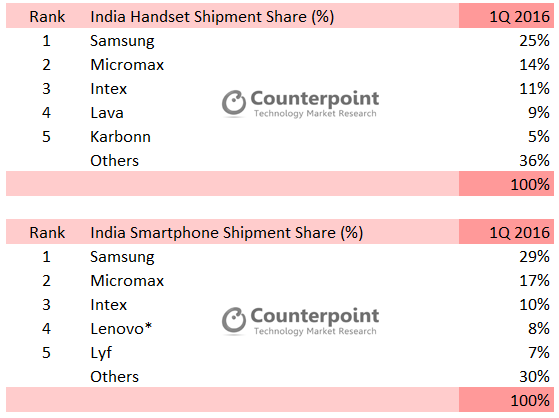 Samsung, Micromax and Intex grabbed 29%,17% and 10% of market share respectively. A surprise entry in the list was Reliance Lyf smartphones that managed to grab the fifth spot with 7% market share. Lyf also became the second largest LTE phone supplier surpassing Micromax and Lenovo during January-March 2016.
Peter Richardson, Research Director at Counterpoint Research highlighting India's role in contribution to the global smartphone growth,
India which surpassed USA to become the second largest smartphone market in terms of users has continued to register strong demand for smartphones. There is a massive opportunity for every player in the mobile value chain when the second largest market by volume is still under penetrated and growing, while the rest of the world smartphone demand has waned. India is the next China.
The report further stated that India smartphone market continues to attract new smartphones players. The entry of LeEco and subsequent positive response from the end users have lowered the barriers to entry in competitive Indian smartphone market. Chinese brands all together captured 21% share of total smartphone shipments in Q1 2016.