In a surprising move Vodafone India has announced that it is going to bring the newly launched Apple iPhone 4 to India.  So we might be right about the India might be one of the 88 countries expected to get the new phone by September 2010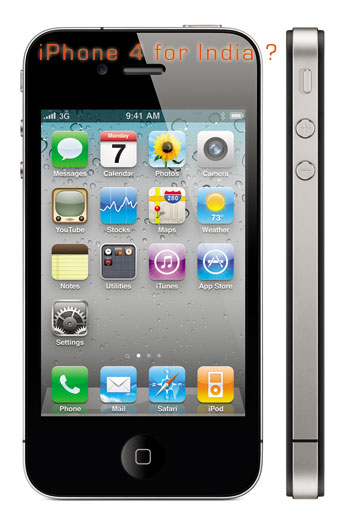 There is no information about the pricing or the launch date . All they say is it will be launched in india in the coming months.   We know that Vodafone is launching the device in UK. Probably it got the international player advantage in this case. Airtel has been the first to launch the iPhone in India but his time no news from Airtel so far.
Here is the official press statement issued by the Company
Vodafone to offer iPhone 4 to subscribers in India

Mumbai, June 8, 2010: Vodafone Essar, one of India's leading cellular services providers, will launch iPhone 4, the thinnest smartphone in the world with the highest resolution display ever built into a phone, in India in the coming months.

For more information on iPhone 4 please visit www.apple.com/iphone
We are expecting the price to be somewhere around Rs.40-45000 initially . What do you think ?