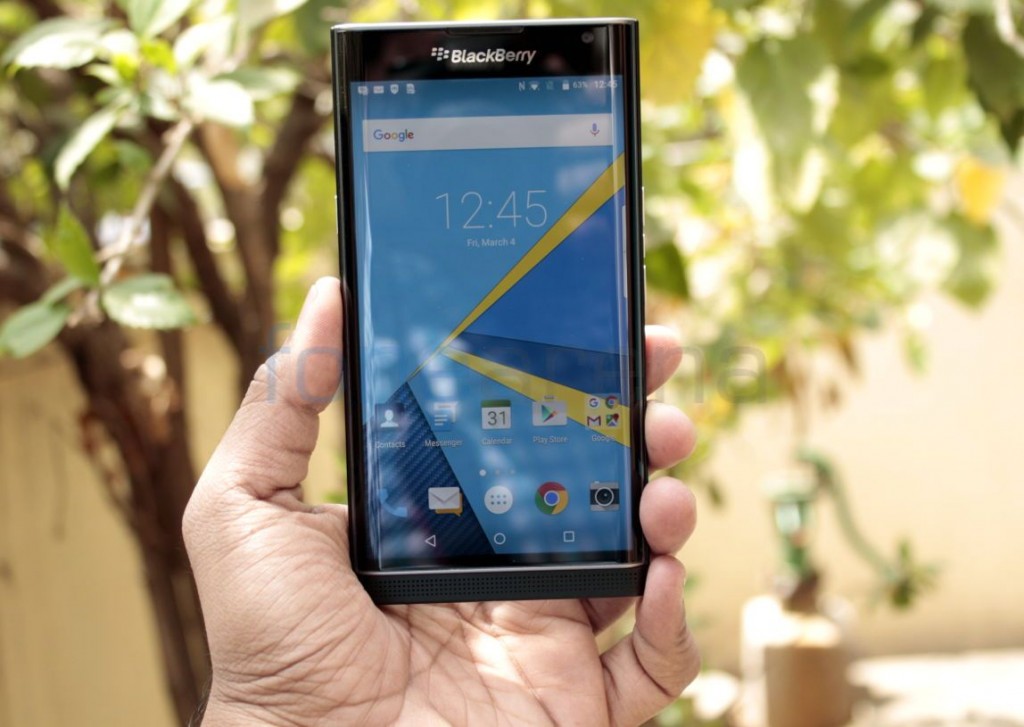 BlackBerry has finally started rolling out  Android 6.0.1 (Marshmallow) update for its flagship Priv smartphone, after beta program. The update brings several new features including enhanced privacy, security and usability features, imrpoved BlackBerry Keyboard, better notifications, 24fps 4K video and 120 fps slow-motion video recording and more.
httpv://www.youtube.com/watch?v=MnU1Kt87Ifw
New features in Android Marshmallow update on BlackBerry PRIV:

DTEK by BlackBerry – You can now choose exactly which permissions each of your apps can use, directly from the DTEK app.
BlackBerry Keyboard –The BlackBerry Keyboard has been updated to provide better predictive typing, accuracy, and control. Plus express the full range of your emotions with over 200 new and updated emojis.
BlackBerry Hub – Now view notifications from even more of your favorite social media apps such as Instagram, Skype, Slack and Pinterest directly in BlackBerry Hub so you can manage all of your messages in one place. Staying connected with your friends and colleagues has never been simpler.
Battery Life Enhancements – Get even more out of your battery on PRIV, with updates to further improve your battery life. When your device is at rest, Doze will automatically put it into a sleep state to increase your standby battery life. App Standby will keep your infrequently used apps from impacting your battery life.
Mute Indicator – Users can now see the phone's mute status at a glance via the floating phone indicator that appears when a call is active. Green for when call is active and not muted, yellow for when a call is active and currently muted.
BlackBerry Launcher – The Launcher now allows you to customize your home screen experience even further by selecting and deleting your default home screen. Your application grid will now also be sorted into Recent, Personal, and Work sections.
BlackBerry Camera – You can now capture video in slow motion, or at 24fps to achieve professional and cinematic motion quality.
The BlackBerry Priv Android 6.0.1 (Marshmallow) update also includes Android security update for May 2016. It is already rolling out for the STV100-1 model in the U.S. and Canada, and STV100-4 model in the UK, France. The update will roll out to STV100-2 and STV100-3 models sold through carriers beginning May 3rd.