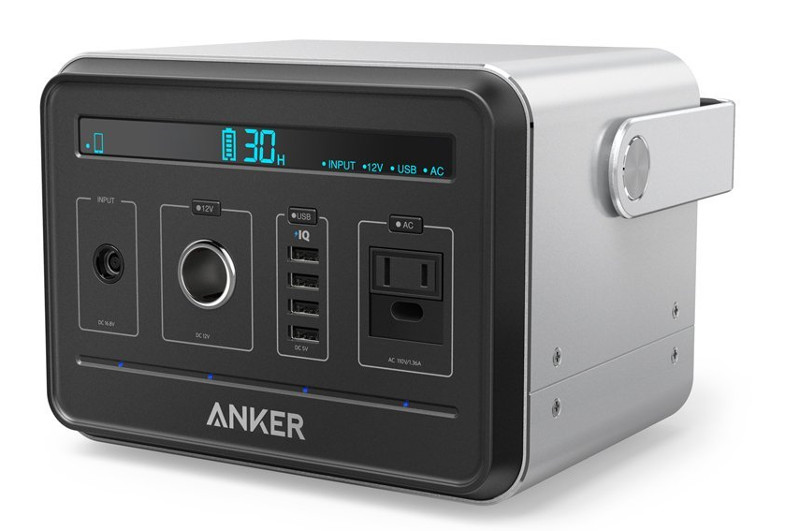 Earlier this week Anker introduced PowerHouse, it's first portable generator or a power bank with 36 individual batteries, each one is rated at 3,350mAh, adding to a total capacity of 120,600mAh, or 434Wh. For a high capacity power bank it weights just 4.2kgs, is compact and also has a handle to carry it easily on outings or road-trips.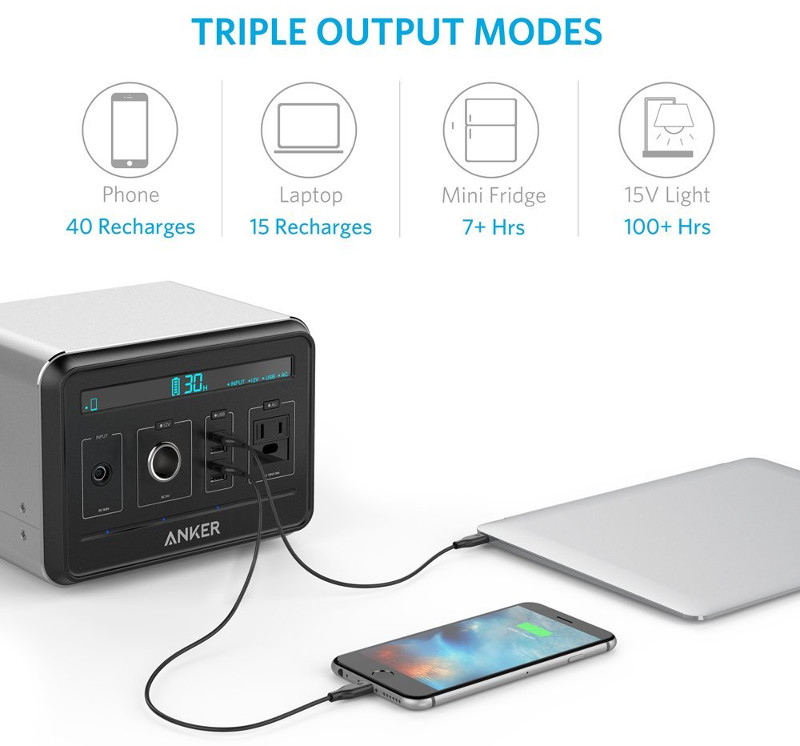 Anker says it can fully charge a laptop up to 15 times or give your phone up to 40 recharges. It is noiseless and is also capable of powering lamps, phones, laptops, TVs and even mini fridges. It has 4 USB ports powered by fast-charging PowerIQ technology. "Its drop-tested aluminum shell is built to withstand the rigor of your outdoor adventures," says Anker.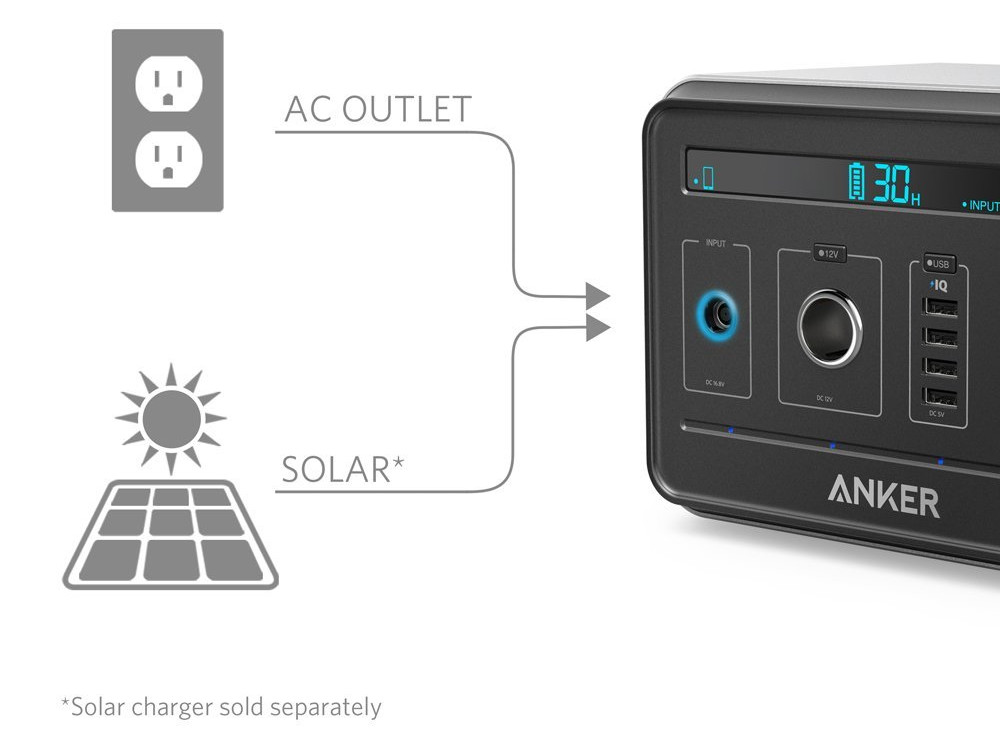 It takes 10 hours to charge when plugged to a wall outlet and also has optional solar charging that can charge it in about 16 hours under direct sunlight. The Battery Management System (BMS) manages voltage control, temperature control and short circuit prevention. It conducts active cell balancing to optimize battery performance, thus extending battery life.
The Anker PowerHouse is priced at $499.99 (Rs. 33120 approx.), is available for order from Amazon in the US and ships by the end of May. You can use ANKPower code during checkout for a $100 discount, so you can get it for $399.99 (Rs. 26,500 approx.).