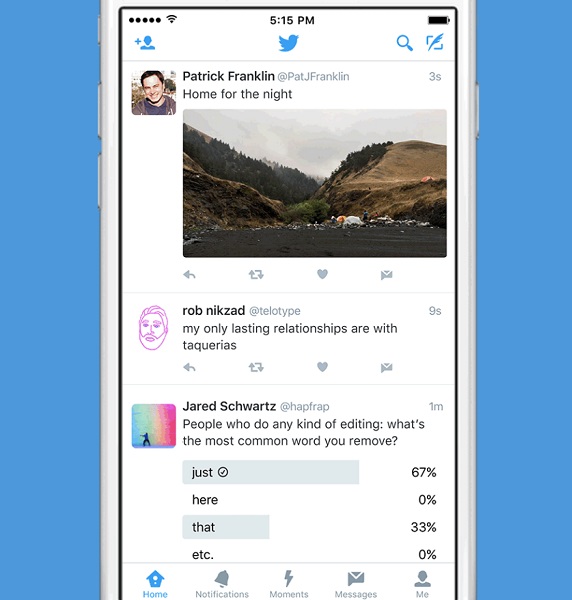 Twitter has rolled out a new Message button that will allow users to share tweet via Direct Messages (DM). The Message button has been added to Twitter's Android and iOS apps.
Users will now see a new icon at the bottom of a tweet in the shape of an envelope. Tapping the new Message button, allows you to send a selected tweet to other users within a DM. Prior to this, users had to tap and hold a tweet to pop up a menu and then select "Share via Direct Message". In case of the Web version for Twitter, the Message button is not present, but you can already share tweets via DM through the menu button next to the Like button.
Twitter said that it has seen a 60% growth in the number of messages sent over 2015. Users have also been sharing tweets in direct messages more and more, increasing by 200% in the second half of 2015. The micro blogging site said that the new Message button is next step towards making conversations richer in Direct Messages. Twitter has been bringing new DM related features for sometime now where it introduced support for GIFs and emojis, group messaging and also removed the 140-character limit for DMs.