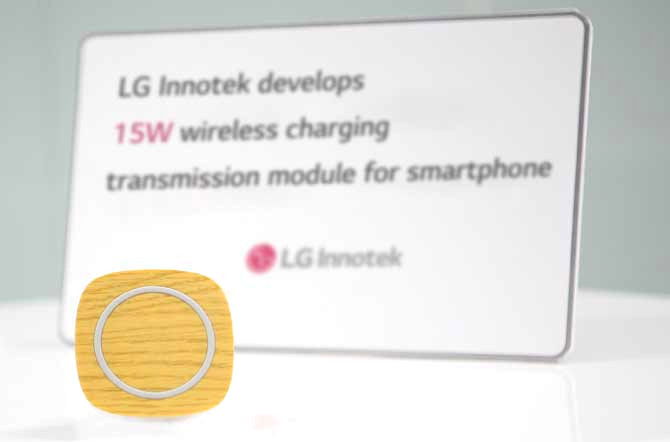 LG Innotek, one of the popular components and materials manufacturers has announced that it has developed 15-watt transmission modules for wireless power charger that can supply the same amount of power supplied by wired chargers. It promises to supply power to charge a fully discharged battery up to 50% within 30 minutes.
Several manufacturers have started adding support for wireless fast charging. Samsung's high-end smartphones, including the S6 series and the S7 series support wireless fast charging that promises 1.4 times faster charging than the regular wireless pad.
"The transmission module has been developed for smartphone wireless power charger with performance equivalent to wired chargers. We have further enhanced the charging speed, compatibility, and application areas with the new 15-watt transmission module for wireless power chargers," said the company.
It interoperates with the 9-watt receiving modules that were recently supplied along with WPC 15W or PMA 5W. It also follows the standards of both World Wireless Power Consortium (WPC) and AirFuel Alliance. The company has secured quality at the level of automotive electronic parts under a strategic alliance with developers of the world's major power chipset manufacturers.
LG Innotek plans to start its mass production of the 15-watt transmission module within this year.