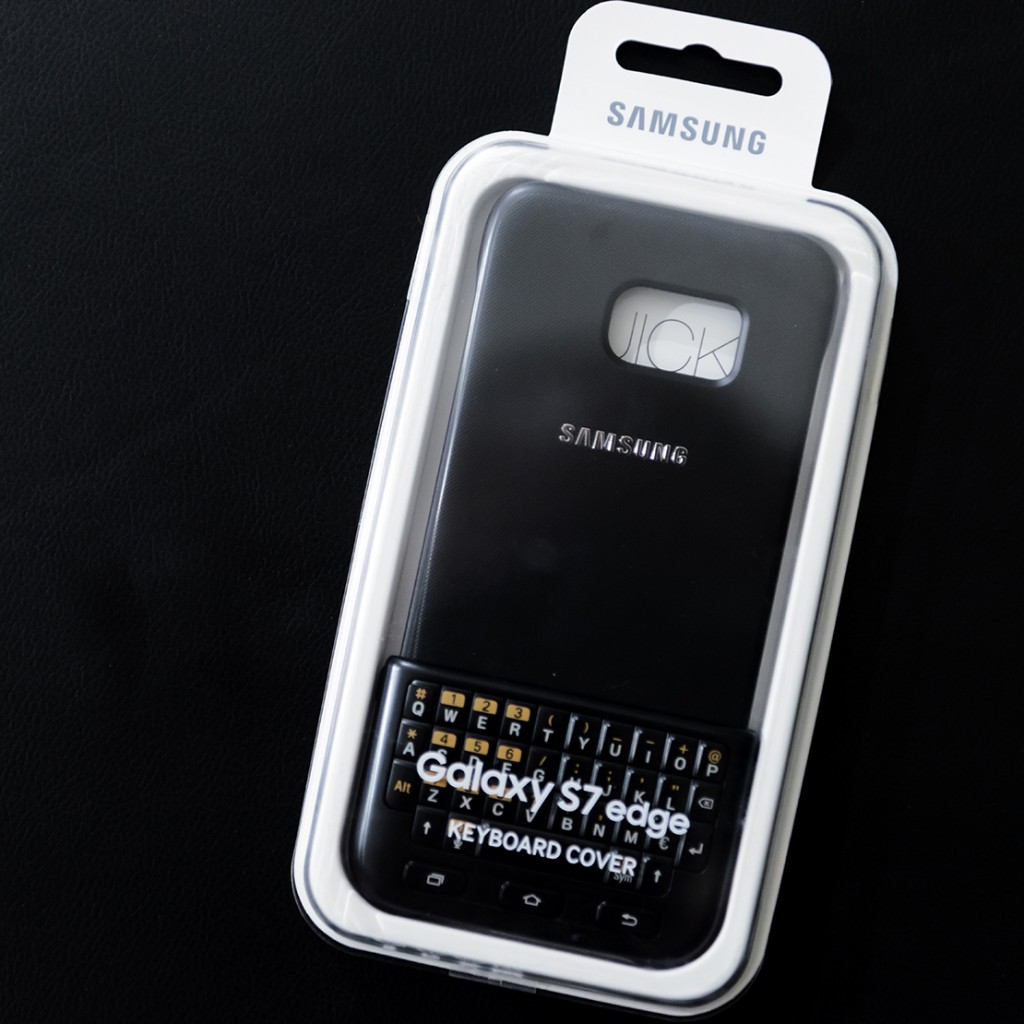 Samsung introduced Keyboard Cover for the Samsung S7 edge during its announcement. It is similar to the keyboard cover for the Galaxy S6 edge+ that was introduced last year. Check out the unboxing.

Box contents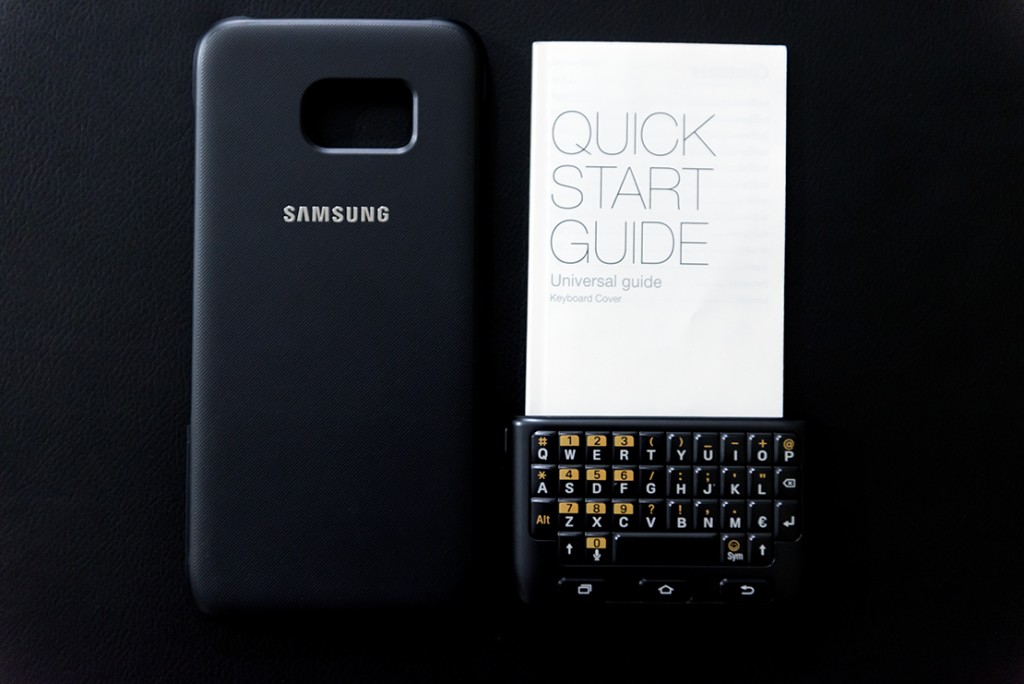 QWERTY keyboard
Back cover in Black color
Quick start guide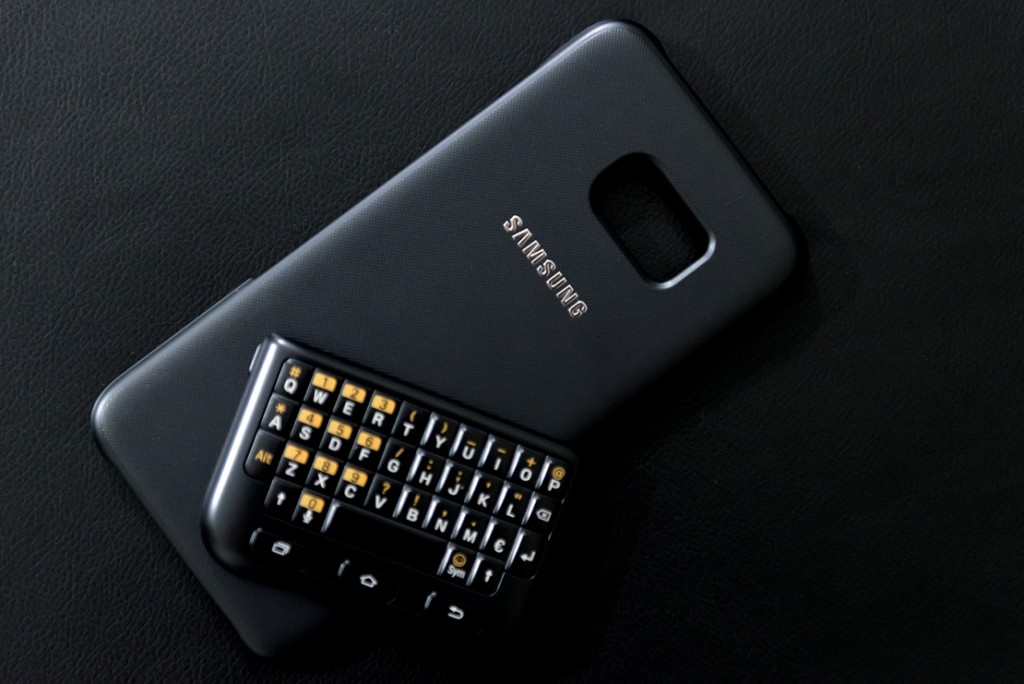 This QWERTY keyboard promises more accurate typing, but you need to get used to it. It is thin in design and is compact so that you can easily carry it with you and attach it when required. Once attached, the phone recognizes it and adjusts the user interface accordingly, making the top half smaller. The back cover has a rubberized texture.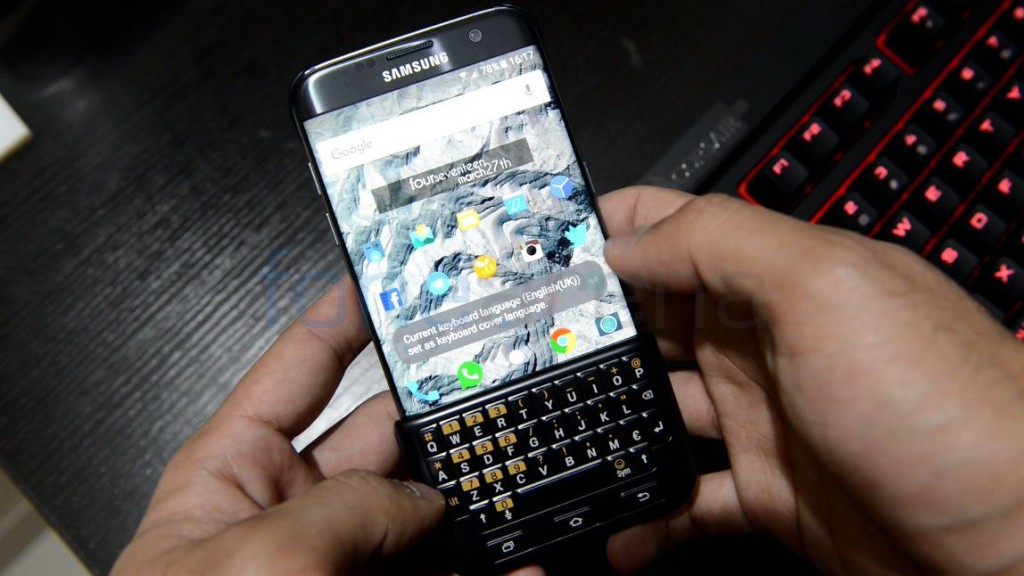 As the Key-presses are sensed by the screen automatically, it doesn't require batteries or Bluetooth pairing. Below the keyboard there is a set of hard buttons that duplicate the home screen and navigational buttons from the bottom of the screen that the case covers up. You can't use the fingerprint sensor when using the cover.
The Samsung S7 edge Keyboard Cover is not available in India yet. We managed to get it from Mobilefun UK for £49.99 (Rs. 4,735 approx.). It is also available in the US for $59.99.