Facebook is definitely trying to project Messenger as more than just an instant messaging app. The social network has discretely rolled out an addictive game right inside the Messenger.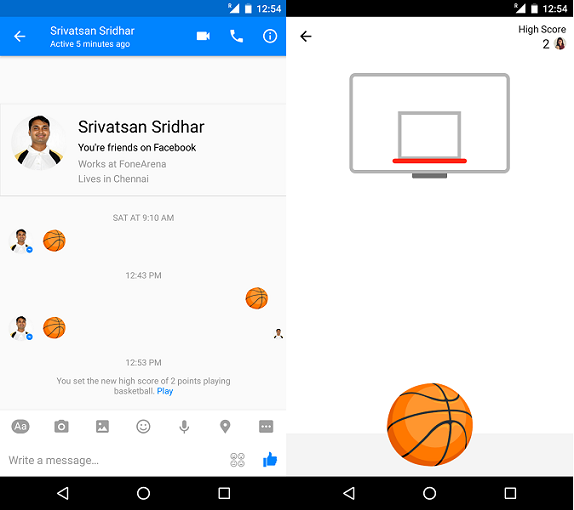 In order to unlock the game, users will have to add the basketball emoji into a conversation thread. By simply clicking the emoji you can start playing the game. The concept is pretty simple, you just have to shoot the ball in the hoop. You will have to slide your finger to shoot the ball into the basket. The ball moves after each throw and you will have to shoot it from different angles.
[HTML1]
The goal of the game is to score consecutive baskets to get a highest point which makes it addictive. After reaching 10 points, the games gets challenging as the basket starts moving and it moves faster after 20.  Facebook is asking players to use your index finger, with your thumb resting on your index finger to keep it steady. It even suggests to use a steady motion and don't pause at the end of your shot.
This isn't the first time Facebook built a game into the messaging platform. Last year, it introduced a chess game that could be accessed by entering @FBChess in the conversation window. It had also launched Doodle Draw app for Messenger in June last year. Earlier in January, Messenger reached over 800 million monthly active users.
PS: Play this game if you want to say goodbye to your day's productivity.