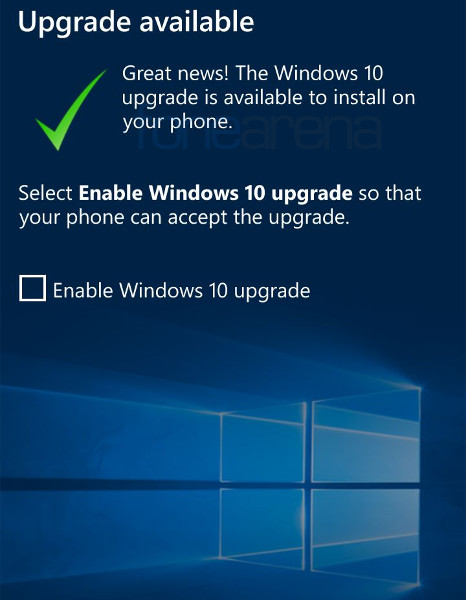 Microsoft today announced that it has started rolling out Windows 10 Mobile update to select Windows Phone 8.1 devices, after several delays. "Consistent with our approach to the Windows 10 PC upgrade, we are focused on delivering a high quality experience for our customers," said Microsoft.
Microsoft already clarified that Lumia phones that will be updated to Windows 10. Here is the list of Windows Phone 8.1 devices that will be updated to Windows 10 Mobile.
Lumia 1520, 930, 640, 640XL, 730, 735, 830, 532, 535, 540, 635 1GB, 636 1GB, 638 1GB, 430, 435, BLU Win HD w510u, BLU Win HD LTE x150q, MCJ Madosma Q501

This list includes a limited set of Windows Phone 8.1 devices and does not include some devices that are currently running Windows 10 Mobile in the Windows 10 Mobile Insider program. As Windows 10 delivers significant new innovations, many older devices are not able to successfully upgrade without an impact on the customer experience. Our goal is to only offer the Windows 10 upgrade to devices that we are confident can continue to deliver a good customer experience.
You can also download Windows 10 Upgrade Advisor app to see if the upgrade is available for your device.