Wikipedia has revamped the iOS app with new features and added support for 3D Touch. The redesign which bumps the app to version 5.0 focuses on bringing better customized and personalization features.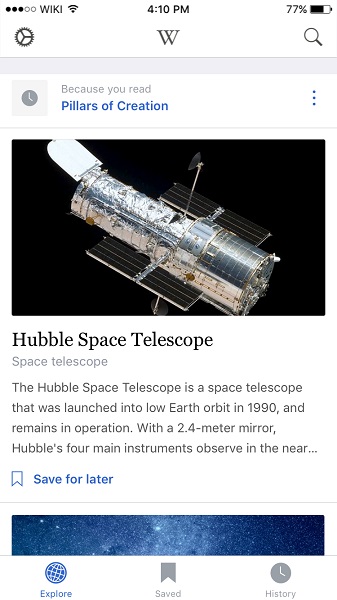 The app features articles and images tailored as per your interests and the patterns of the Explore feed. Scrolling down the Explore feed you will see personalized content like featured article of the day, top read articles. picture of the day, random articles, nearby articles and recommended articles based on what you have read. You can even bookmark and save articles for reading them later.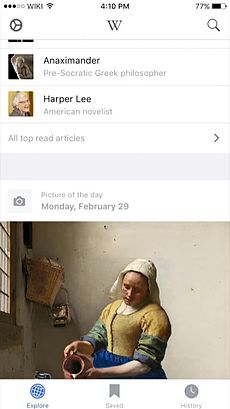 Besides the new Explore feed the app gets major design and usability improvements. The app now supports 3D Touch and multi-touch gestures, including swipe, tap that result into better navigation. Users can now search saved articles using the Spotlight feature. Next up, the app will let you set up your preferences for multiple preferred browsing languages. It claims to offer high resolution image galleries and important article images while navigating through the app. You can share articles and other content from the app or use Handoff to continue reading articles across your iOS devices.
App Link – Wikipedia