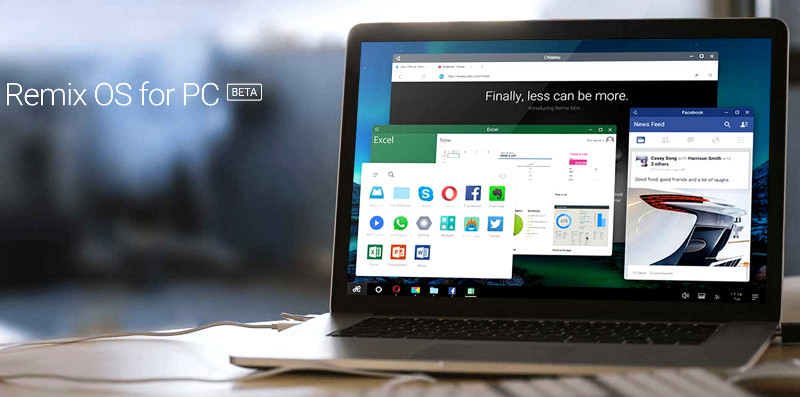 In less than couple of months of launching its first alpha version of the Remix OS 2.0, Jide Technology has released the first Beta version of the Remix OS 2.0 for PCs, as it had promised last week. It has 32-bit system support for older PCs and dual-boot support through a new UEFI Boot hard drive installer tool. It also brings bug fixes, increase in device compatibility, as well as over-the-air (OTA) updates.
httpv://www.youtube.com/watch?v=RH603eEh_g8
Remix OS is the same Android, which has been tweaked to work on PCs and includes new UI, responds to mouse clicks and even lets you use keyboard shortcuts on your PC or laptop.
Change log from Alpha to Beta:

Over 50 major bugs fixed
UEFI support added
32-bit support added alongside 64-bit
Hard drive installer for dual boot now available
OTA update support
Natural Collaboration
Download Remix OS 2.0 Beta for PC from Jide website here. You need at least 8GB USB 3.0 flash drive for it to run smoothly, according to the company. Still it doesn't come pre-loaded with Google Play services, but you can download the GMSActivator APK from here and side-load it to Install Google Services.