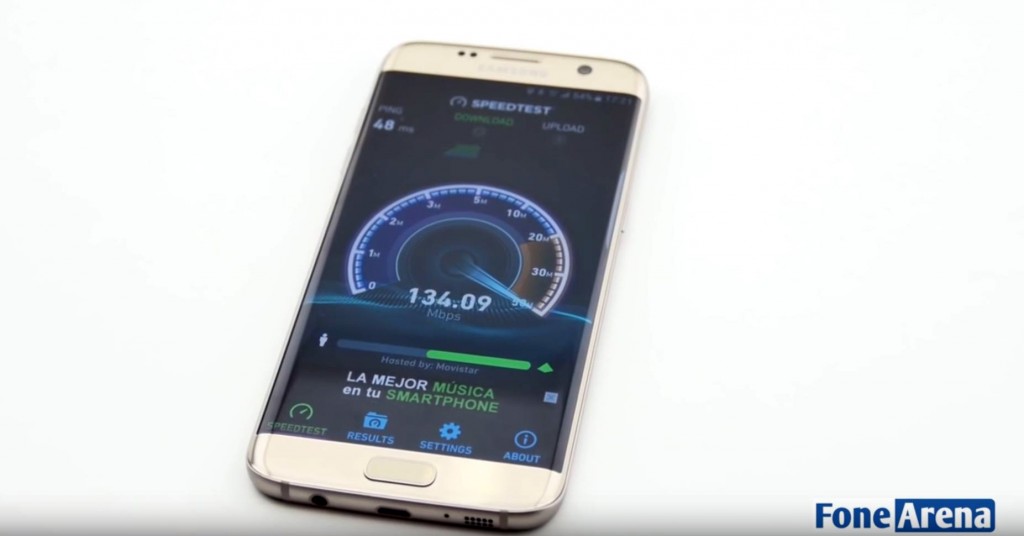 The Samsung Galaxy S6 edge was fitted with a Cat 6 LTE modem while the new Galaxy S7 Edge comes with a Cat 9 LTE modem. We did a speedtest of the device over the LTE network in Barcelona to show you the kind of speeds the smartphone can achieve.
Cat 9 LTE means that the smartphone is capable of achieving speeds of upto 450 Mbps for download and upto 50 Mbps upload. This is higher than the S6 edge which could achieve upto 300 Mbps download and 50 Mbps upload.
httpv://www.youtube.com/watch?v=AxJnM-EWUSc
We performed the test indoors on Movistar's 4G LTE network and still got an impressive speed of 140.96 Mbps download and 36.18 Mbps for the upload on the first try. The second try yielded a result of 134.41 Mbps download and 24.86 Mbps upload. The last try got a result of 144.58 Mbps download and bear in mind that all these results were from testing the speed indoors. Outdoors should give a better result as there will be less interference and the signal will be stronger as well. But it just shows how fast the network speeds are becoming nowadays.