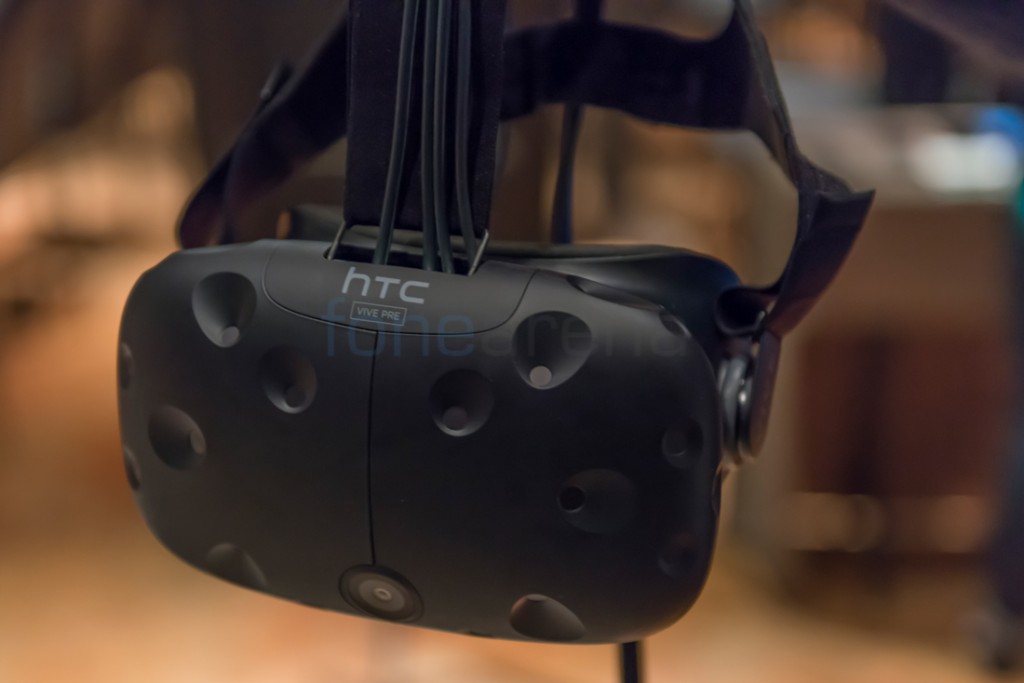 The highly anticipated HTC Vive VR headset will be going up for pre-order today at 10 AM Eastern Time which is 3 PM GMT. There will be a restriction of one unit per customers and the pricing of the Vive globally have been announced too.
The pre-order bundle will consist of Fantastic Contraption, Job Simulator and might also include Googe's Tilt Brush. Shipping begins on April 5th and customer can choose between credit card or PayPal as a mode of payment. PayPal accounts will be charged at the time of placing the pre-order while credit card payments will have a hold at the time of placing the order.
The pricing for the various regions are as follows. Please do note that sales tax hasn't been considered in the prices below. That will depend on your region.
| | | |
| --- | --- | --- |
| Region | Currency | Price |
| US | USD | 799 |
| Australia | USD | 899 |
| Canada | CAD | 1149 |
| China | CNY | 6888 |
| Taiwan | TWD | 28288 |
| Japan | JPY | 111999 |
| UK | GBP | 689 |
| New Zealand | USD | 949 |
| EU | EUR | 899 |
| Belgium | EUR | 899 |
| Czech | EUR | 899 |
| Denmark | EUR | 899 |
| Finland | EUR | 899 |
| France | EUR | 899 |
| Germany | EUR | 899 |
| Iceland | EUR | 899 |
| Ireland | EUR | 899 |
| Italy | EUR | 899 |
| Netherlands | EUR | 899 |
| Norway | EUR | 899 |
| Poland | EUR | 899 |
| Spain | EUR | 899 |
| Sweden | EUR | 899 |
| Switzerland | EUR | 899 |