MTS the telecom arm of Sistema Shyam Tele Services Ltd (SSTL) has launched Voice services in Pune and is expanding it's operation across Maharashtra. As a Promotional offer it's charging 1 paisa for 4 seconds for calls within it's network.  The company now offers data servers under the MBlaze brand in 17 cities in the state including Solapur, Kolhapur, Sangli, Jalgoan and Ahmdnagar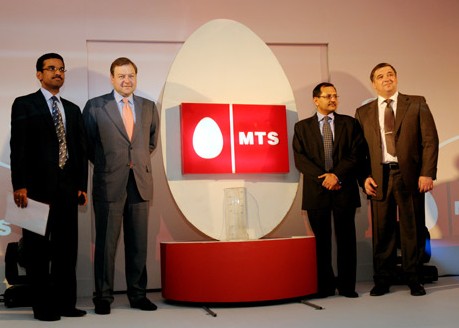 Mr. Vsevolod Rozanov, CEO and President of SSTL said, "Launch of  MTS voice services in Pune heralds the  presence of  the  voice and high speed data services across the State of Maharashtra and  our entry into the Western region of India in a big way. Having completed our launch in South India, we will now strongly affirm our presence in western India   this year".
Mr. Suubodh Kumar Srivastava, Chief Operating Officer of Mumbai, Maharashtra & Goa, SSTL, said "MTS will have its network presence across the State from the first day of the launch, giving the subscribers the benefit of our special offers of  half a paisa per second for all local calls in Maharashtra, Goa & Mumbai; one fourth a paisa per second for MTS to MTS calls, bundled with complete range of value added services. With our presence across State, we hope to reach subscribers through our Branded stores, mass retail outlets & direct sales force with an aggressive strategy for tapping the mass market as well as corporate customers."
MTS services are available in 984 towns of the State.MTS has a large, seamless high-speed mobile data services network in India offering speeds of up to 3.1 Mbps in 74 cities across India. MBlaze service offers 24 hours of free download as part of the inaugural offer with no roaming surcharges while using the MTS network across India.
Free internet browsing to certain websites like Make MyTrip, Wikipedia, Yahoo India will allow subscribers to stay abreast with the latest in news, sports and fashion.