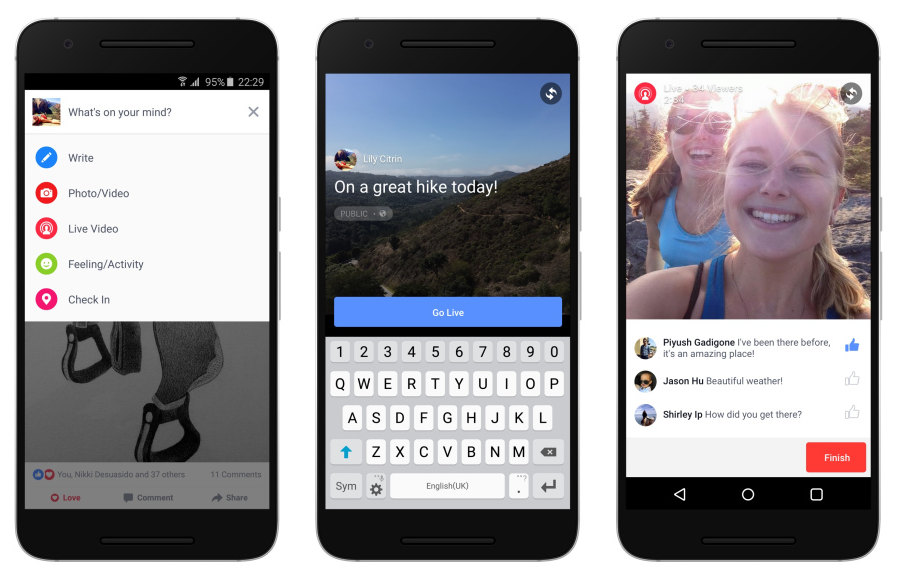 Facebook started testing the live video feature for iPhone users in December last year and the feature rolled out to all iPhone users last month. Today, Facebook has announced that Android users will get the live video feature starting next week. More than 50% of people watching live videos are using Android devices, so it is finally bringing the feature to Android, as it had promised.

"Now people in more than 30 countries can share live video via iOS. You can discover live videos from your friends and public figures you follow right in News Feed. While watching a live video, you can tap the Subscribe button to get notified the next time the broadcaster goes live," said the company.
Facebook live video will allow you to share a live feed from the phone's camera by tapping the Update Status and selecting the Live Video icon.
Facebook live video for Android will roll out from next week starting in the U.S., with more countries to follow soon. For iOS users it will continue to roll the feature to more people as well as Pages in others countries around the world in the coming weeks.