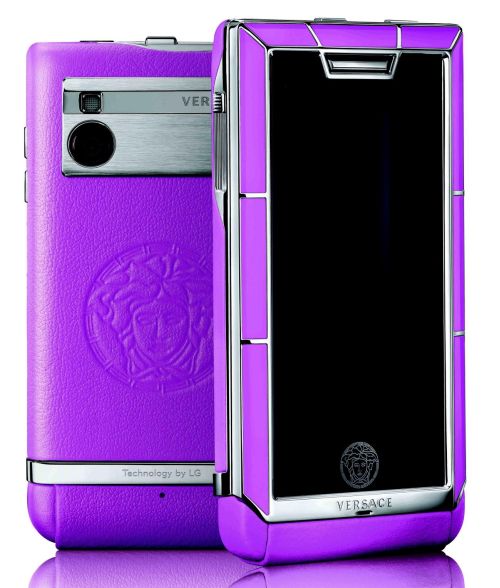 A Versace phone yeh , meet the Versace Unique what the maker claims as the first luxuy touchscreen multimedia smartphone.The phone is developed by Versace in colloboration with ModeLabs and powered by LG technology. The phone is hand-assembled in France and built to the standards of all the Versace products.
Versace Unique Features
Sapphire crystal screen which is Impossible to scratch.
3G
Email
Media player
5 MP Camera
Dolby Mobile Surround Sound
The face is constructed from pure high-tech ceramic or handmade lacquers delicately framed with an 18K yellow gold finish or 316L grade stainless steel inlay. The back is wrapped in the finest handcrafted leather, embossed with the Medusa head
Gian Giacomo Ferraris, Chief Executive Officer of Versace Group said: "We are excited about Versace Unique. Our team has worked well with our partners at Modelabs to manufacture a very innovative product which perfectly blends luxury materials, craftsmanship and the advanced technologies of LG. As we move forward in the development of our business, we are particularly happy to be able to strengthen the offer of luxury accessories that complement our core fashion products in line with Versace`s DNA."
"The creation of a mobile phone for a luxury brand is first and foremost a matter of passion. At the origin of a new product, a mysterious alchemy takes form between the brand's creative style and our own know-how allying tradition and innovation whilst at the same time respecting the highest criteria of design, selection of materials, technologies and great attention to appearance. Such is the passion that makes our mobile phones unique," commented Stéphane Bohbot, ModeLabs CEO.
This phone will be available in June 2010 at Jewellery networks and Versace boutiques worldwide. Price is not known but