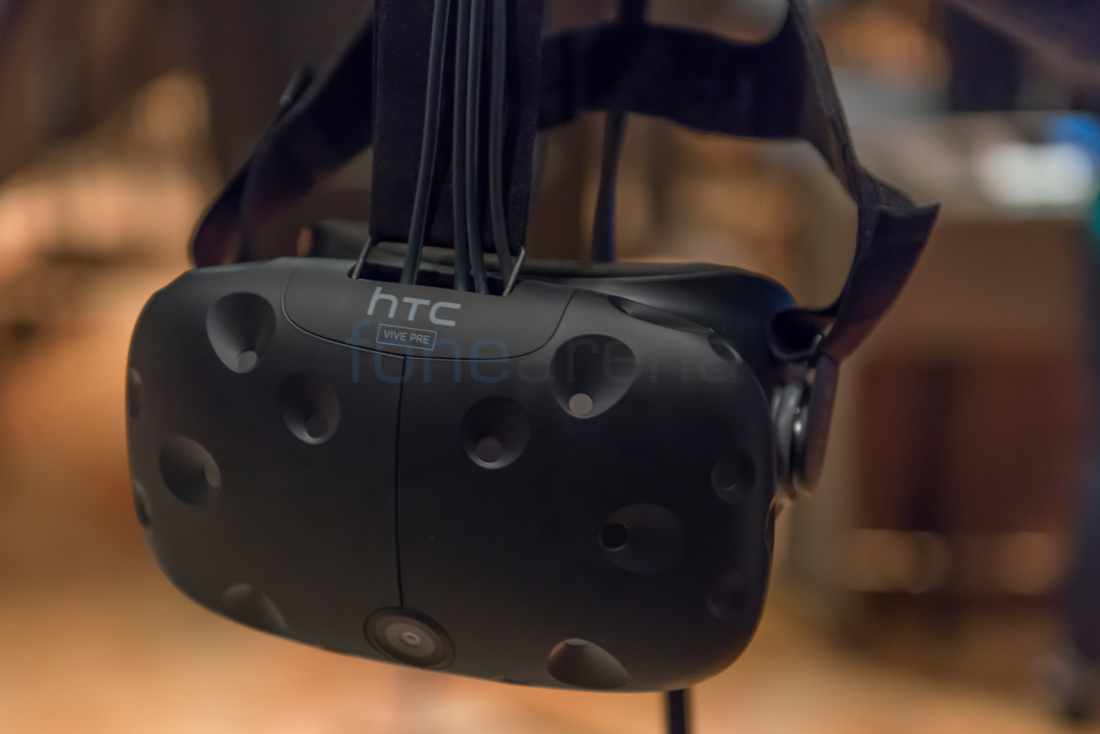 HTC had debuted the Vive VR headset at CES 2016 in January this year and today its consumer edition was officially announced at the ongoing MWC 2016. We are live at the event and got our hands on the VR headset so let's take a quick overview at the hardware and specifications in this photo gallery.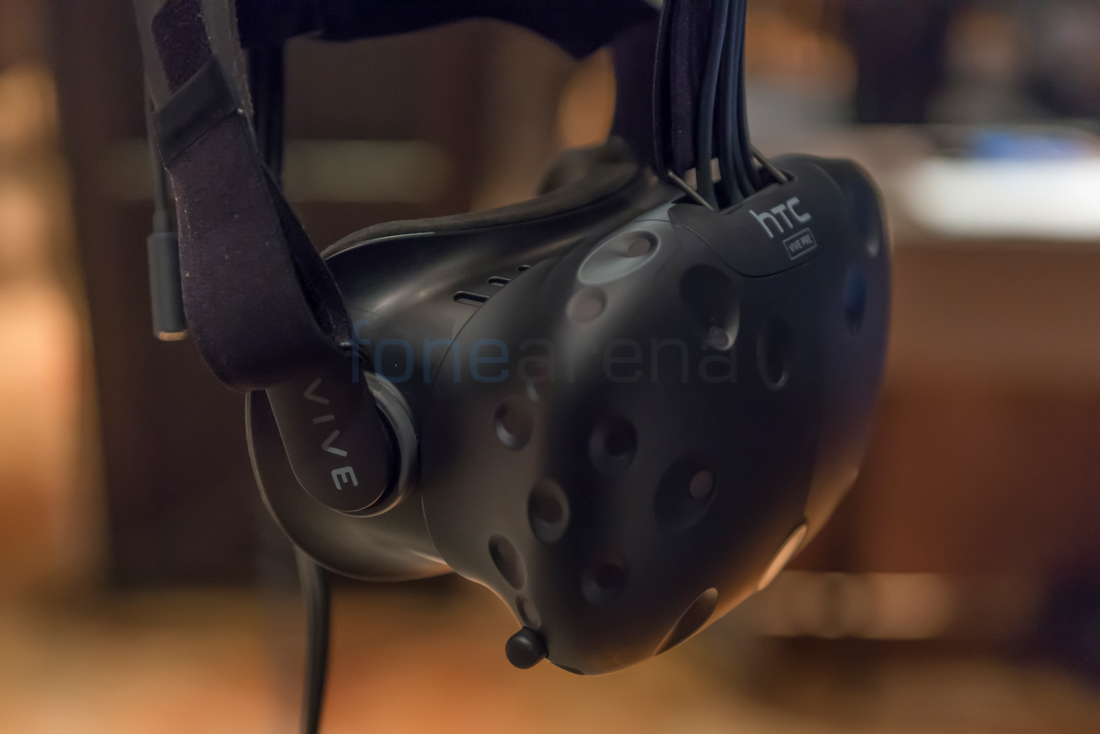 The HTC Vive VR headset has a strong build and the company said that it comes with a redesigned headband. A number of accessories like a pair of wireless VR controllers, Vive base stations – to track users movements, a Vive Link Box, and a pair of Vive ear buds. It boasts of room scale movement sensors, and a headset featuring a built- in camera and phone. The headset comes equipped with 360 degree tracking and room scale movement sensors. It also sports a front-facing camera that blends physical elements into the virtual world.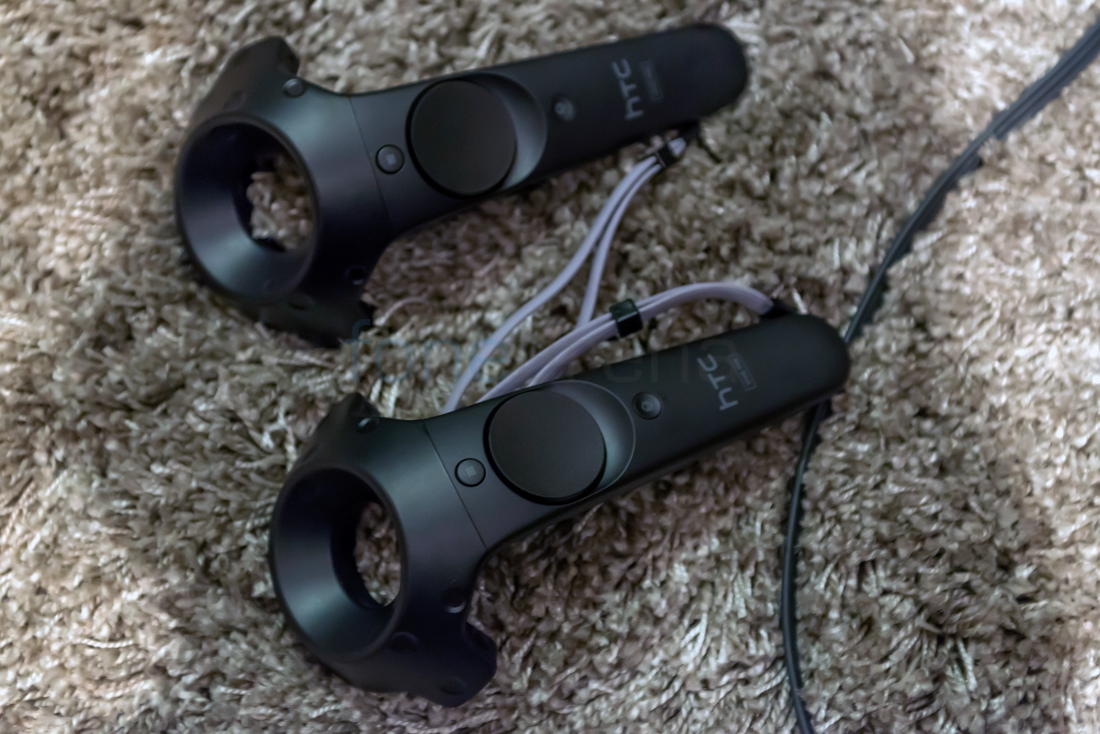 The wireless controllers are lightweight and compact and offer haptic feedback and dual stage triggers for an immersive gaming experience.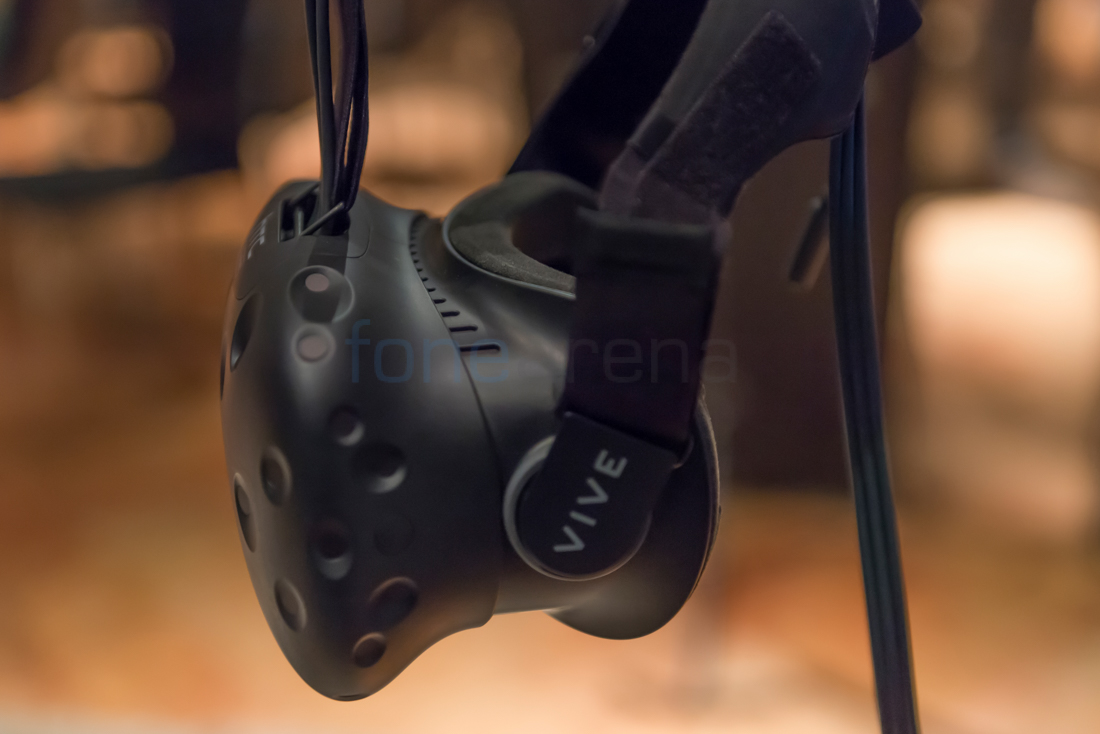 The Vive VR headset has an improved visual system with brighter displays to give a deeper sense of immersion. Priced at $799, the Vive VR headset will launch in 24 countries in April while pre-orders kick start from February 29.
Sneha Bokil contributed to this post