Salted Venture, a startup supported by Samsung Electronics is all set to debut IOFIT smart shoes at the Mobile World Congress (MWC) 2016 next week. The smart shoes are designed to deliver real time coaching for golf and fitness.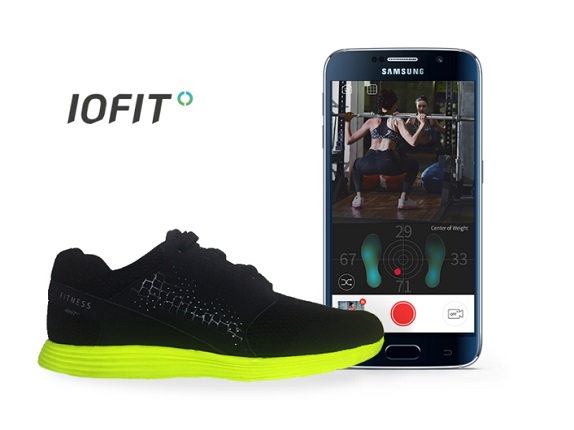 The concept of Smart Shoes was developed at Samsung's Creative Lab (C-Lab) and will utilize a combination of pressure sensors and a coaching app to improve a user's balance and body posture to enhance their fitness routine or golf swing. Data analysis technology like accelerometers and pressure sensors are incorporated into the outsoles of shoes. The sensors that are present in each shoe shows real time insights that helps to determine users' balance, weight shift, ground contact force and location of COG (Center of Gravity). This data, updated in real-time, is displayed on a pressure map on the screen of the IOFIT smartphone app, which pairs to the shoes.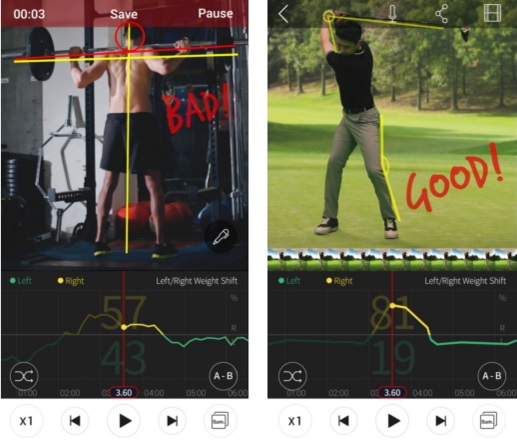 The video playback feature of the IOFIT application allows a user to evaluate their form and the respective real-time data all on one screen. This helps a user to visualize how they look and how their stance and posture are affecting their fitness routine or their golf swing.  Moving on, the smart shoes that are washable are said to offer around 7 – 10 days battery life with support for wireless charging. The built-in battery also knows when the shoes are not in use to help preserve battery life.
Jacob Cho, CEO of Salted Venture said in a statement
There's so much valuable information coming from our feet, and it's being wasted. So, we wanted to make use of this data and utilize it to provide value to people. That was the driving force behind IOFIT."
https://vimeo.com/155284782