Google has just announced the next major update to it's Android Operating System . You might have heard of the Froyo update for a past several days. The Android 2.2 codenamed Froyo was finally announced at Google IO conference in San Francisco and Google gave away an HTC EVO 4G for Free to all attendees. Coming back to the update, it looks cool and brings some nice changes like ability to turn your phone into a WiFi Hotspot. Google is claiming Performance improvements of 2-5 times over Android 2.1 ! You can also send links from PC to open on phone with the new Android market website ! One of the coolest things we saw was the possibility to stream DRM Free music from your PC to your Phone !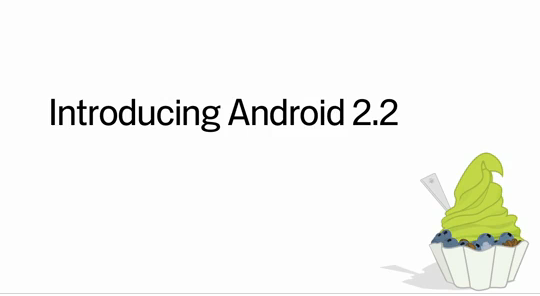 New features in Android 2.2
Use your phone as a WiFi Hotspot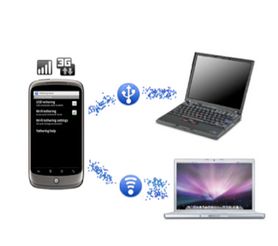 New Home screen tips widget & Dedicated shortcuts for The Phone, applications Launcher, and Browser now have on the Home screen accessible them from any of the 5 home screen panels.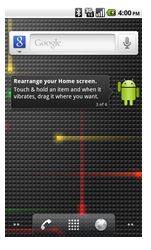 Improved Microsoft Exchange support with Auto Discovery
Camera – Gallery changes , Better settings,Flash for Video Recording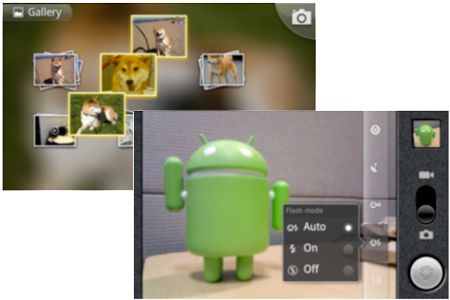 Other Changes
Multiple keyboard languages
Faster browser
Stream DRM free Music stored on your PC on your Phone
Voice dialing over Bluetooth
Contact Sharing over Bluetooth
Store Apps on Memory Cards
Android 2.2 Froyo Video
httpv://www.youtube.com/watch?v=yAZYSVr2Bhc&feature=player_embedded