The Nokia 6700 Slide which was just recently launched in India has landed in our house too and before we put our grubby mitts on it, we decided to share with you the first pictures of us taking it out of its box and discovering it for the first time.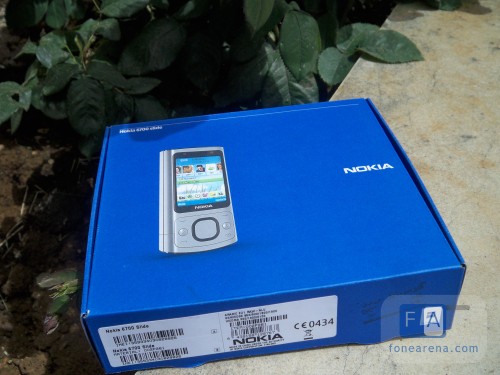 The 6700 Slide, an S60 3rd Feature Pack 2 device from Nokia, is a slider like its name suggest. It packs a great 5MP Carl Zeiss camera with Dual-LED flash for clear pictures & video light at night. It also offers 3G, Bluetooth, MicroSD storage, a fast 600Mhz processor and comes with the regular suite of Nokia & Ovi services. Its most notable missing features are GPS and WiFi.
The 6700 Slide comes in Nokia's new eco-friendly blue boxes. The front of the box features a simple image of the device, the side has "6700 Slide" imprinted on it, and the back shows the 6 different colors the 6700 Slide comes in: silver, blue, green, purple, pink and red.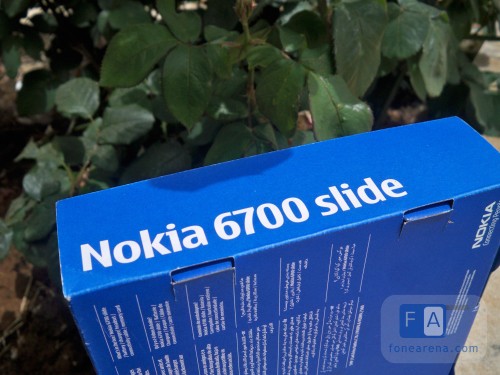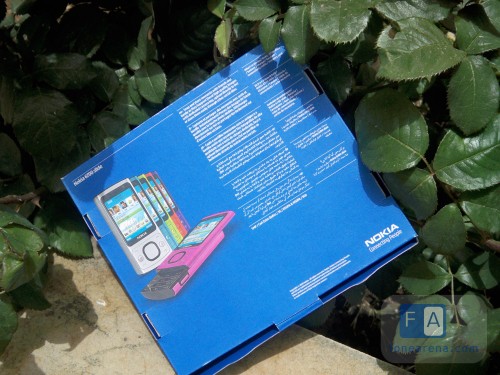 Open the box up, and you will discover the device in the corner, wrapped in protective paper. The device itself is small, stylish and incredibly well built thanks to its brushed aluminum cover. Two protuberant Menu/Home and C/Delete rounded keys give the front some character, as well as the huge black D-pad and its center button. The slider is smooth and reveals a flush keypad.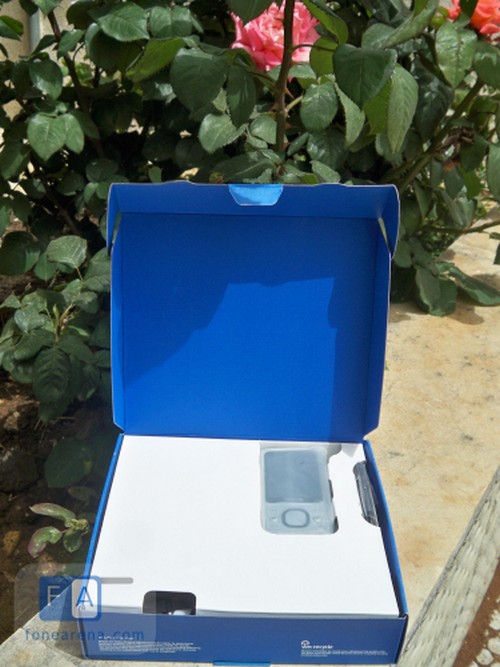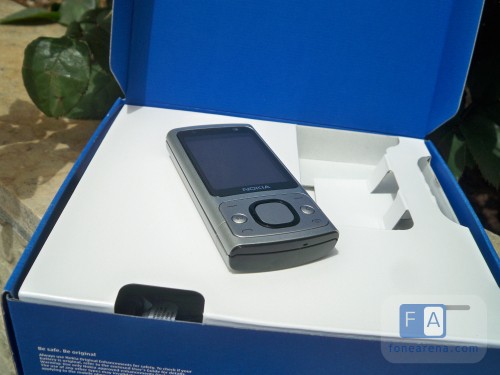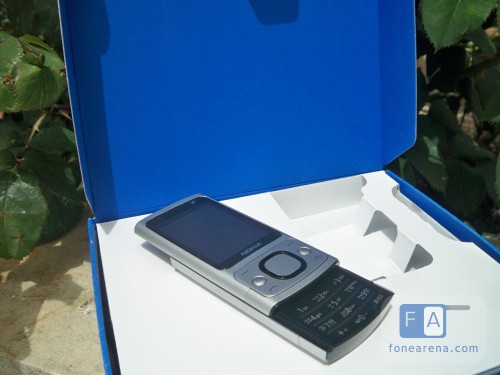 Also in the box is a BL-4CT Nokia battery that runs only at 860mAh which should get you through one or more days, because the device lacks many power-consuming features like Wifi and GPS. The battery cover is removed in a weird mechanism that involves flipping open the microUSB port door on the top of the handset, releasing the back cover latch and then removing it. It's easier when you get used to it, and thankfully there's a sticker on the phone's screen that examples the process with graphics.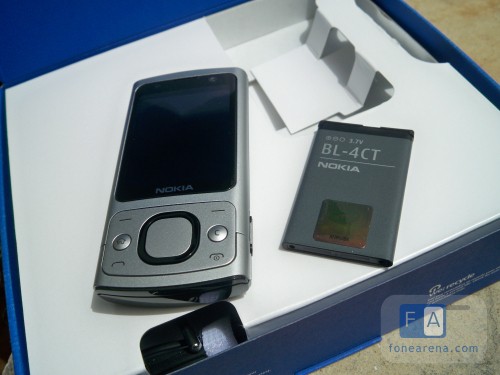 >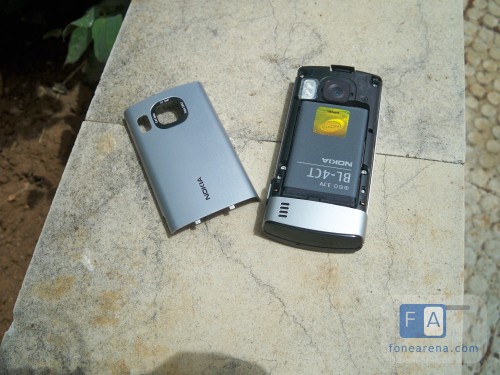 The box contains a regular Nokia charger, a small USB cable, and a regular Nokia headset, as well as a Manual.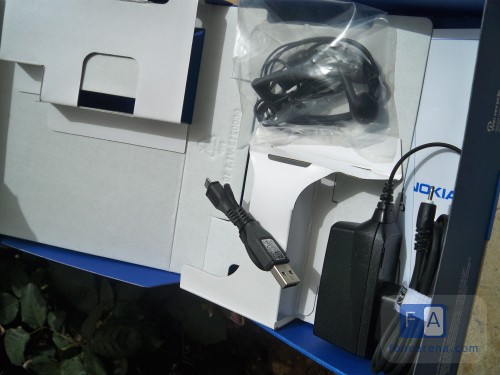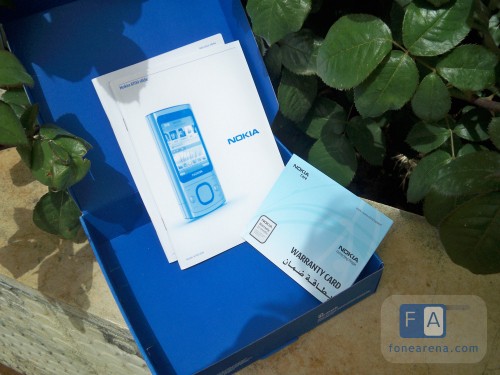 Here are a few more pictures of the box and the device. We couldn't resist taking the last one, those roses were way too beautiful 😉