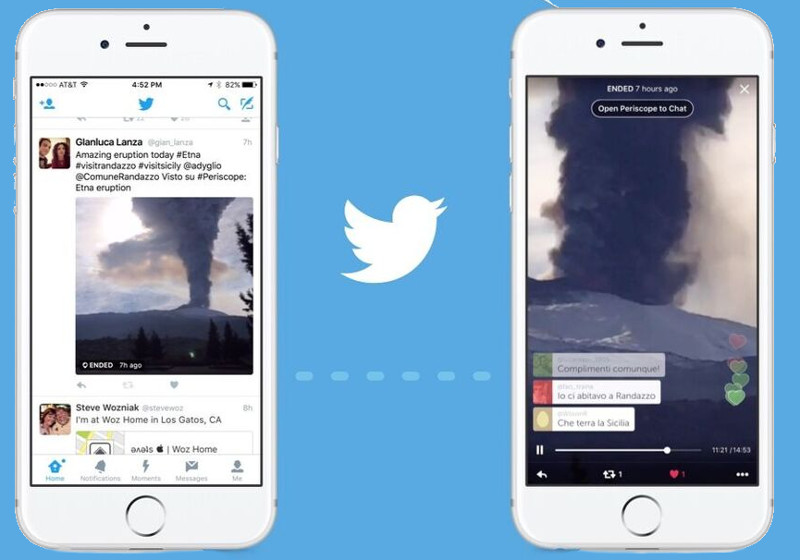 Twitter has updated the iOS app to version 6.44 that now lets you watch Periscope broadcasts live, within the tweets. When there is a Tweet with a link for a Periscope broadcast, it will autoplay right within the Tweet. When you tap the video, it goes full-screen and shows Periscope comments and hearts from other viewers. It doesn't require you to install Periscope app or even a Periscope account to watch the broadcasts on Twitter.
[HTML1]
Regarding the new feature, Periscope team on the official blog, said:
For broadcasters, this means you can reach the massive Twitter audience. And for everyone on Twitter, there's now a richer experience in your home timeline, search results, and on anyone's profile who's shared a Periscope.
The new feature will be rolling out for Twitter for iOS over the next few days. Twitter for Android and the web will get these features when they're ready, according to Twitter, but no time frame for the roll out yet.