Flipkart has announced that the co-founder and Chief Operating Officer (COO), Binny Bansal has been appointed as the Chief Executive Officer (CEO) of the company. Sachin Bansal, CEO and Co-founder of Flipkart is now the Executive Chairman. "Sachin will provide strategic direction for Flipkart, mentor the senior leadership of the company and look for new investment opportunities," said Flipkart. He will continue to be the Chairman of the Board.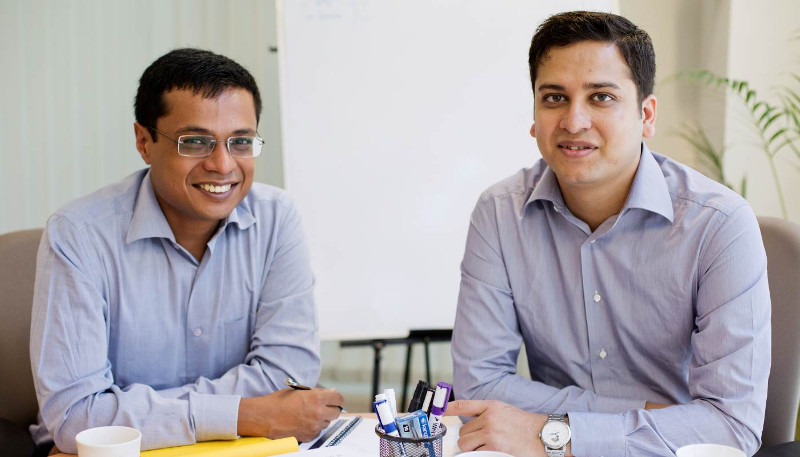 Binny Bansal will now be responsible for operationally driving the company and will be accountable for Flipkart's overall performance. All the business areas – Commerce, Ekart and Myntra and all Corporate functions including Human Resources, Finance, Legal, Corporate Communications and Corporate Development will now report to him.
Mukesh Bansal will continue to be the Head of Commerce Platform, Flipkart's core business, and will have additional responsibility of the ads business. He will also continue in his role as Chairman of Myntra. Last year Flipkart roped in Punit Soni as Chief Product Officer, who was the vice president of product management at Motorola.
Regarding his new appointment, Binny Bansal, Co–founder and CEO, Flipkart said:
At Flipkart, we have come a long way in our eight year journey. Today, we are in a very strong leadership position with over 60% market share of the m-commerce market, 50 million customers and clear leadership in smartphones and fashion. The journey ahead is equally exciting and challenging. Flipkart has all the necessary ingredients of brilliant talent and great technology to win this next phase as well. We will continue to build world-class customer experience, expand our supply chain infrastructure to reach all parts of India, drive innovations in mobile commerce and bring in disruptive technologies.
Sachin Bansal, Co-founder and Executive Chairman, Flipkart said:
E-commerce in India is going through its most exciting phase and Flipkart has played a pioneering role in shaping this very remarkable journey. We believe that Flipkart can play a transformational role in improving commerce in India and improve the quality of lives of millions of people across the farthest corners of the country. In this next phase of the journey, it will be our endeavour to fulfil this responsibility and prove that India can produce a world class internet company that can outshine any global behemoth. We also want to continue to play a pivotal role in shaping the internet and the commerce ecosystem of India.