Belkin has announced a new accessory for the Apple Watch at CES 2016. The company has introduced the Watch Valet Charge Dock for the Apple Watch at the ongoing event.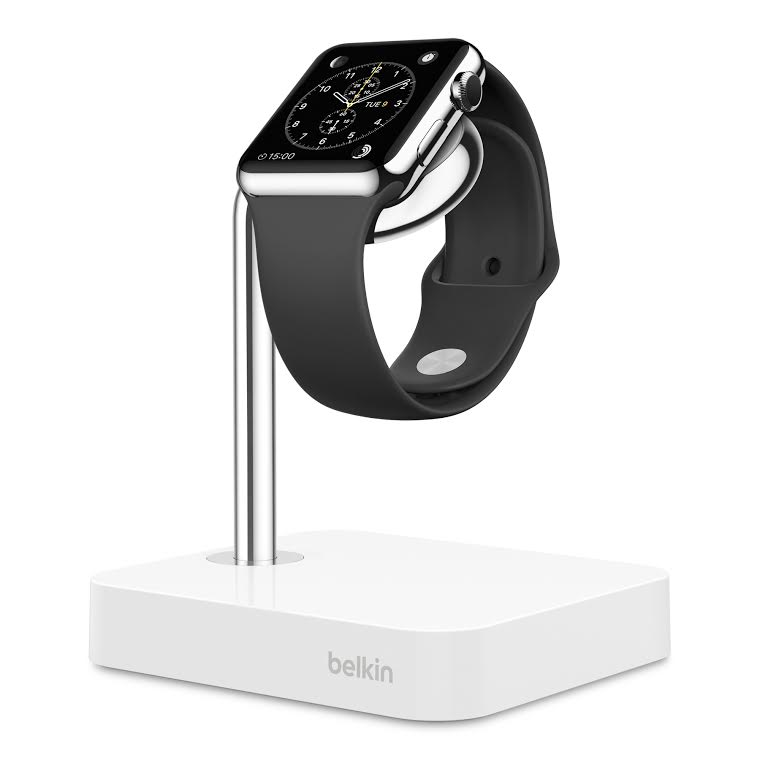 The Valet Charge Dock features the same inductive charging technology that is embedded in the Apple Watch so users can simply place the Apple watch on the magnetic charger without routing a charging cable through the dock. The chrome finished metal arm on the Valet Charge Dock securely holds the Apple Watch at an ideal viewing angle and the sleek base with white finish adds stability to the watch when it is docked. It is compatible with Apple Watch, Apple Watch Sport and Apple Watch Edition.
The Valet Charge Dock comes with a 4 foot USB cable that plugs at the back of the device. Measuring 75 x 85.6 x 100.6mm, the charge dock is ideal for a desk or can be put on a bedside table. Belkin said that the charge dock will soon be available in India via online and offline stores however, there is no word on the pricing yet. The Valet Charge Dock for Apple Watch is available in the US for $89.99 from Belkin.com.