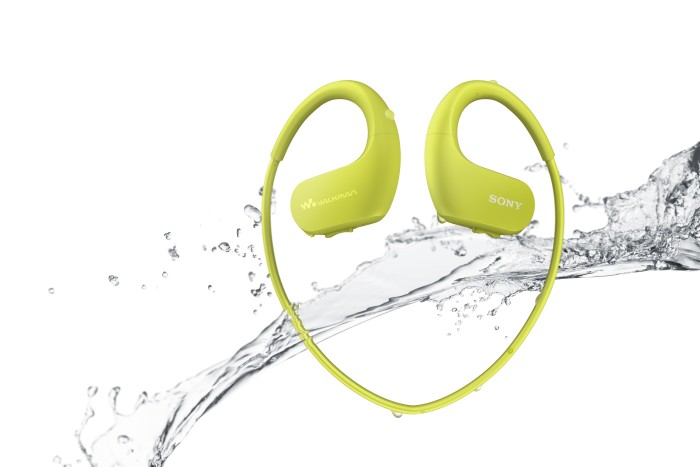 Sony has announced two new models in its all-in-one wearable Walkman series. The WS413 and WS414 were announced at CES 2016 and are water proof and dust proof. They can also be used in saltwater.
Both the models are the same in all respects apart from the storage option. The WS414 comes with 4GB of on-board storage while the WS413 comes with 8GB of on board storage. They can withstand temperatures ranging from -5 degrees Celcius to 45 degrees Celcius.
httpv://www.youtube.com/watch?v=spA4l01IeTU
Being waterproof and dust-proof means that you can have your music to motivate you wherever you are, be it while swimming or trekking or even swimming in the sea since it is salt water proof too. They both have an IP65/68 rating and comes with S/M/L/LL eartips to fit all sizes.
It has built-in microphones that will help you cutout outside noise using the Ambient Sound Mode. They will be available in Europe starting in March at a price of 110 Euros (Around Rs 7600) and 120 Euros (Around Rs 8,500) for the WS414 and WS413 respectively.