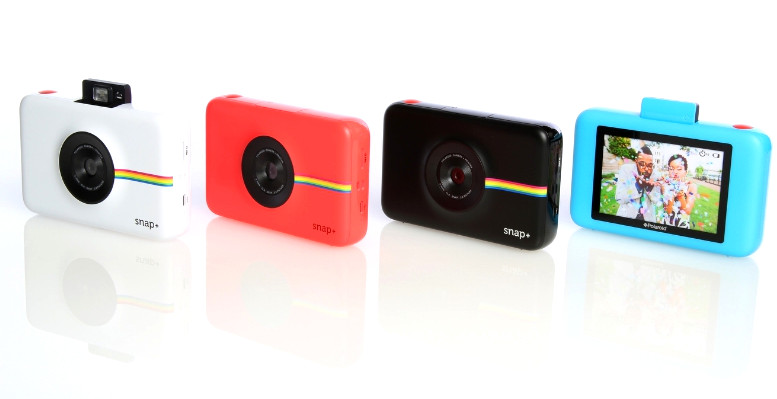 Polaroid today introduced its new Snap+ instant print camera at the CES 2016. It has a 3.5-inch touchscreen LCD for framing shots and navigating the camera's menu, a new and improved 13 megapixel CMOS sensor for high-quality images as well as 1080p full HD video recording. It also supports micro SD card (up to 128GB) for storing all the images.
It has Bluetooth support so that you can use the Polaroid print app for iOS and Android to connect to and print from smartphones and tablets. You can also use creative filters, digital stickers, effects and more using the app. The integrated printer uses ZINK Zero Ink Printing Technology that offers quick full color 2×3″ prints automatically when an image is captured.
ZINK uses heat to activate and colorize cyan, yellow and magenta dye crystals embedded in the paper for printing without ink cartridges, ribbons or toner. ZINK Paper is adhesive backed so that the photo can be used as a sticker as well. Up to ten images can be queued to print at any time, so that photos can still be taken while prints are in progress. It has black and white, color, and vintage sepia modes with option to print with or without the Polaroid Classic Border Logo.
The Polaroid Snap+ instant print camera will be available Q4 2016. No word on the pricing yet.