Facebook has been tweaking its News Feed continuously over the past few months and now the social network is testing a new feature where the mobile app could get multiple News Feeds based on different topics.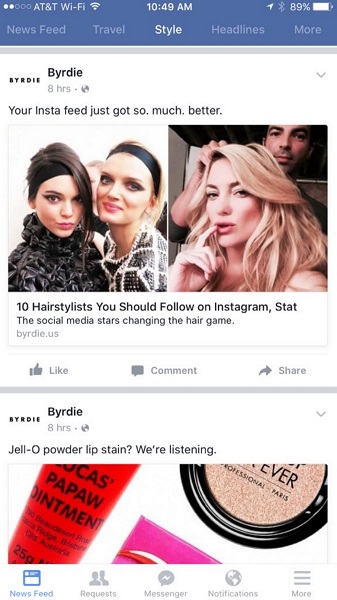 Facebook has started testing multiple News Feed on selected users for mobile which is a step ahead of what it started for Web in October where users saw feeds related to their interests. The iOS app will now pull up streams specifically related to topics that you like from different areas like sports, travel headline and more via a new navigation bar at the top. After selecting the topic of your choice you will see relevant posts related to these topics. These changes were first spotted by Jason Stein on Twitter.
https://twitter.com/jasonwstein/status/681872601283719169/photo/1
"People have told us they'd like new options to see and have conversations about more stories on Facebook around specific topics they're interested in. So we are testing feeds for people to view different stories from people and Pages based on topic areas."

a Facebook spokesperson told the publication
Along with the News Feed, the social network is also giving select users easier access to its Marketplace or shopping section. The "Marketplace" icon replaces the Facebook Messenger icon at the bottom of the iOS app in these new tests.