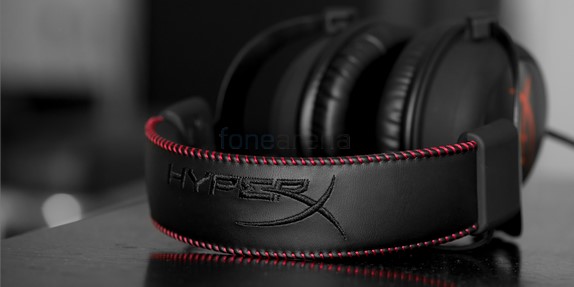 It is easy to find a good pair of earphones that could also be used for gaming. However, they would lack a built in microphone and will most likely be quite costly. What is near impossible to get is a gaming headset that also works really well at music playback. They may be great at providing an acoustic experience while gaming but when you are listening to music or watching movies, that experience is more of a pain that you have to bear with rather than an enjoyable experience. Kingston is a brand that we've come to know and like for their wonderful memory product and now, they are dipping their toes in acoustic waters as well. The new Kingston HyperX Cloud aims to be a gaming headset that can provide you with good quality acoustic experience outside the gaming arena as well. Let us take a closer look at the review to see whether it achieves that or not.
What's in the box?
The HyperX Cloud Core from Kingston comes in a nice large box that has a plastic sleeve with all the branding. Removing the sleeve will reveal the black box that houses the headset and accessories. Within the box, you have a foam padding that has the following:
Kingston HyperX Cloud Core Headset
3.5mm Splitter (Female) to 3.5mm (Male) Mic In and Audio Out
Microphone Attachment for Headset (3.5mm Male Connector)
Documentation
Design and Build Quality
The HyperX Cloud Core has quite an encompassing design. They are designed as an around the ear headset and comes with a premium finish and build. It feels really solid, so much so that you might be surprised when you compare the actual price to the price that you built-up in your head. The reason that the headset feels so premium is because there are in fact several premium materials used in the construction. There is plastic involved too but it is of very good quality and has been used just for the cans itself and the base of the headband. In fact, we are guessing that there is some metal under the plastic outer covering of the earcups as well. The headband itself is made of metal and is covered with leather. It also has a nice nylon stitching that goes all the way around as well as a HyperX logo on top as well. The red colour of the stitching offers a good contrast and looks really good. The cables that extend outward from the base of the headband to the earcups are also covered by nylon to make them stronger and less prone to breakage. The frame that holds the earcups in place are made of solid metal as well.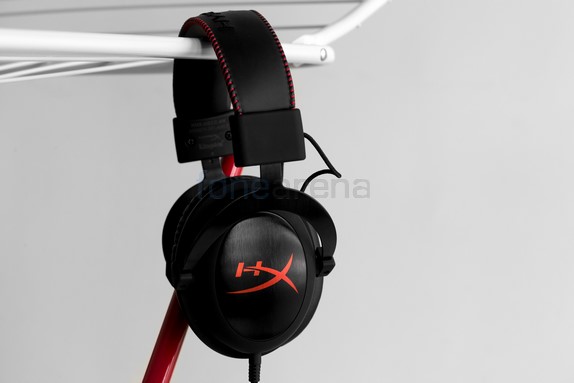 The earcups also have metal plates with the HyperX logo on either side. The earcups also have leather and foam padding which is really soft and adds to the comfort about which we shall talk in detail soon. There is a certain weight to the headset as well that comes from having so much metal in its construction. The audio cable goes out from the left earcup and there is no option to remove it. Right next to it, we also have the input for the optional microphone attachment.
Comfort and Portability
Being a gaming headset primarily, the Cloud Core is designed keeping gamer's needs in mind. It definitely fits the tagline – "Comfortable to the core". Most gamers use headsets continuously for several hours everyday and that means they need the most comfortable pair of headphones that they can get. In our experience, the Cloud Core is right up there among the most comfortable headphones of all time, regardless of their use or target audience. In the recent past, I can't remember having come across a more comfortable pair of headphones. The weight of the headphones is more than most headphones but still not too much to cause you fatigue. In fact, the weight does help it sit well on your head.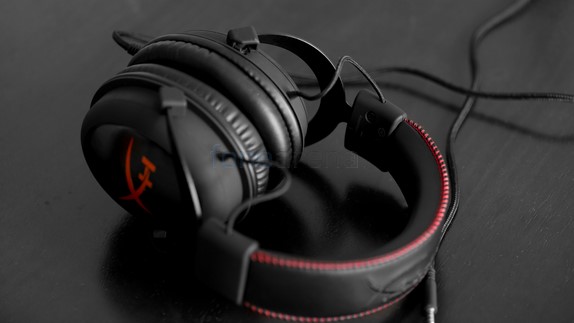 Kingston have managed to find the perfect balance in terms of the tightness of the headband. It isn't too tight against your temple that it will give you a headache nor is it too loose that it will slide off if you tilt your head forwards or backwards. The headband is adjustable and you can easily find a sweet spot for your head. The headphones are quite large in size and they do not fold flat nor do they fold inwards. As a result, they become a bit difficult to transport and carry around. They are also a bit heavy so they would add a bit of weight to your luggage as well. The easiest method of transport therefore seems to be around your neck but the weight of the headphone will eventually give you neck pain if worn that way for too long. However, if you are someone who has music almost all the time when commuting then it probably should be quite fine.
Movies and Music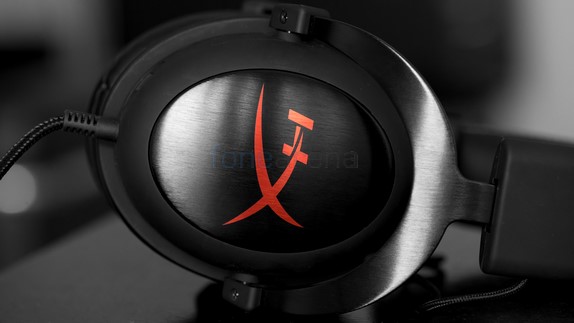 The audio quality on the HyperX Cloud Core is quite good for music and movies despite being a gaming headphone. The closed cans provide quite a bit of isolation from your surroundings and as a result, you don't really need to crank up the volume much to listen to content. I personally prefer open cans over closed cans however, this one really impressed me. The sound produced tends to be a bit heavier on the bass and while the clarity and dynamic range is great for a gaming headphone, it still isn't nearly as good as audiophile grade headphones.
Gaming and Chatting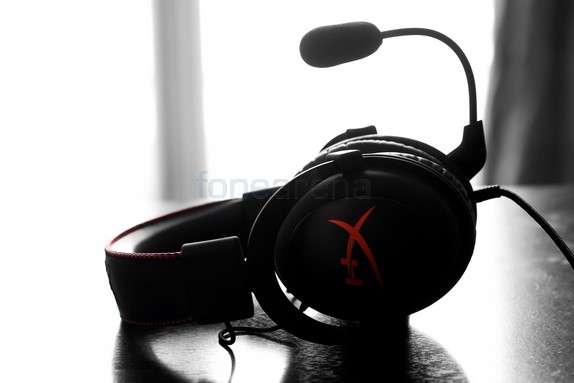 The primary purpose of this headphone is for gaming and chatting whether it is in game or out. For these two purposes, the headset really does excel. The audio quality is really good and the bass really does add to a nice effect when gaming. The closed back cans also make sure that you have a totally immersive experience. We used the built-in microphone to test out chatting during online gaming and over Skype and it was good enough in both cases. You will need to use the audio cable extender + splitter to make use of the microphone and it will need a separate audio input port to connect to as well. This is an elegant solution as the length of the cable isn't too long when you just need it for listening purposes but is also long enough for when you do need to game or use it on your PC especially since many users have headphone jacks at the back of their gaming rigs for example.
Conclusion
Although this headset blurs the lines between a gaming and audiophile headphone, it still is definitely a gaming headphone primarily. However, it is a really good one at that and it is even a really good headphone for those of you who want to listen to music or watch movies too especially with the kind of comfort levels it offers. It is a bit costly at an MRP of Rs 5,999. However, it is probably one of the very few if not the only gaming headset that I would consider buying and wouldn't mind replacing another headphone in my collection with. When buying, do check different retailers both online and offline. Flipkart for example has the headphone for around Rs 3,700 which is a really good offer for this headset.